Christmas is a month away and 'tis the season to be jolly! If you are planning on a lovely Christmas brunch with family or friends and are a fan of feasting on festivals, this article is just for you. We've compiled the best places in town that you could visit for a scrumptious meal. After all, is this occasion complete without delicious food? We think not. Here are some of the restaurants offering great brunch deals so you can have an awesome Christmas brunch in Dubai.
Christmas brunch in Dubai? – Only in the Atmosphere restaurant
Located on the 122nd floor of the Burj Khalifa, Atmosphere is the world's tallest restaurant and definitely a must-visit. If you're looking for something exquisite and over the top, this Christmas, make sure you go here.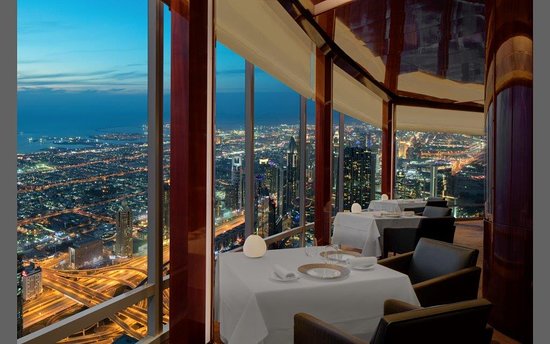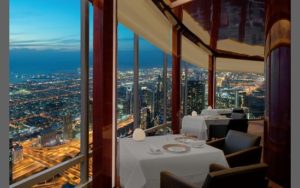 They have a widespread starting ranging from Dhs450 and going up to Dhs960, depending on your budget your table preference.
The Scene
Located in Dubai Marina, The Scene is the perfect place if you want a place like home, and you're far from it. Offering five courses and a range of starters like camembert and gooey brie, you are sure to have all your cravings satisfied.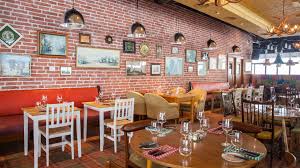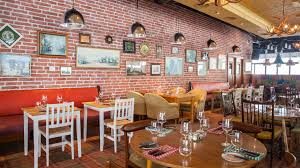 Of course, a traditional turkey dinner is the main event, but if you're looking for something that's not so traditional, you can find that too- with options like seabass with a serving of crispy potatoes on the side and some warm salsa. Prices start at Dhs 550 with soft drinks, and for premium drinks, goes up to Dhs 650. For kids under 12, it is Dhs 99.
Best Christmas brunch in Le Cirque
A family restaurant that is kid-friendly and classy, Le Cirque in Ritz Carlton is your restaurant if you're craving some delectable French-Italian-inspired cuisine along with table-side cooking and sea-food platters too.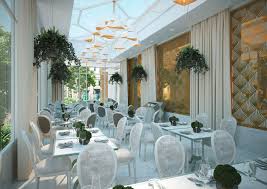 Just in case you were unaware, this very place was famed as the go-to place in New York for fine dining for the past 40 years. The ambiance is sophisticated and you can enjoy contemporary dishes at their very core. Prices range from Dhs 395 to Dhs 595 depending on your choice of drinks.
Cabana
Fancy a Christmas brunch in Dubai by the pool? Cabana in Dubai Mall is garnering a lot of attention because it's doing justice to its name. If you want t brunch and a party feels to it, head here! Cabana is offering a four-hour scrumptious brunch and is giving you the chance to tuck in, right by its lengthy pool!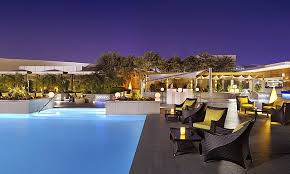 In addition to that, you also get views of the Burj Khalifa while chilling in your very own Cabana! And if you're coming along with kids, worry not, because they can enjoy a range of activities as well. Prices start at Dhs 295 and go up to Dhs 395.
Lock, Stock, and Barrel – top Dubai brunch café for Christmastime
LSB in Grand Millenium Hotel is a popular party spot and worthy enough to be one of the top choices in Dubai. Its quirky and happening ambiance only adds to the festive fervor. For all you foodies, here's some amazing news; LSB will be whipping out a one-of-a-kind brunch menu including three rounds of dishes that are seasonally inspired along with house beverages for 2 hours.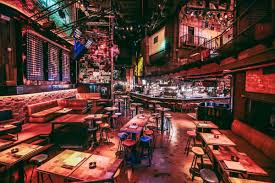 So get ready to go out and celebrate! Prices start at Dhs 349.
Caravan
If you want an authentic Christmas Dinner in the middle of a lush garden, then Caravan in the Ritz Carlton is a great bet. It offers a range of options and several highlights like a sushi counter, a seafood bar, and an artisanal cheese plate.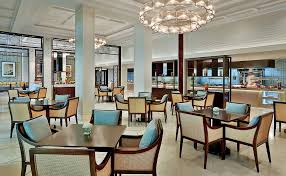 Kids will also be entertained since the venue will be packed with activities like face painting, a bouncy castle, and of course, a visit from Santa Claus himself!
What to do for Christmas in Dubai? – visit Irish Village!
The Irish Village is one of the liveliest spots especially at this time of the year. In addition to throwing a spectacular Christmas tree lighting bash, its roast dinner is something you shouldn't miss out on as well.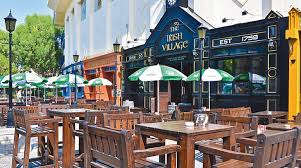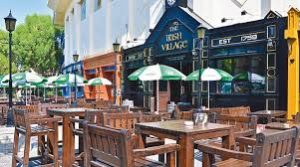 With a festive buffet, including the important turkey, carvery stations, Christmas goodies, and some live music you're bound to have a gala time. Prices start at Dhs 199 only.
Dubliners
If you're from Ireland and want to feel at home, this is another Irish pub that will give you that homely feel. It has an extremely chilled-out vibe where you can sit back and eat as much as you want, inclusive of five-house beverages and entertainment from an Irish band of course.


This is a great place to go to with a huge group of friends with prices starting at Dhs 199, yet again.
Atlantis Megabrunch
If you're in the mood for some turkey and pudding, you need to make sure you make room in your bellies, for the Atlantis mega brunch is back, and this time it's even bigger! Taking place on December 6th, Thursday, this edition will feature different acts from Dubai's Cirque Le Soir and in addition to that, for the first time, Cantonese restaurant Hakkasan will also be joining the line-up of restaurants. Adorned with fairy lights and Christmas trees, brunch-goers will be entertained by fire-eaters, magicians, and acrobats and will also be greeted with Christmas carols.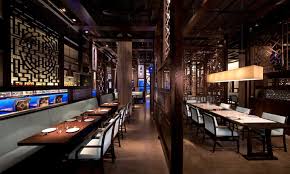 You may kickstart the festivities with Hakkasan and Nobu and also check out Gordon Ramsay's Bread Street Kitchen and Bar that will be dishing out Turkey Wellington and mac 'n' cheese fritters. For pizza, you have to check out Ronda Locatelli and if you wish to dine under the sea, The Lost Chamber's Aquarium is the place to be.
Want to visit new, special places in the UAE? – Check out the best library cafés in Dubai and top vegan eateries in Dubai!
If you are planning to travel anytime soon, you avoid the hassle of standing in queues by booking your tickets from TicketsToDo.com. Apply the promo codes and coupon codes to avail of special discounts on the tickets from VoucherCodesUAE. 
Keep in touch with us on [email protected] and follow us on our Social Media channels to share your experience.