We all grew up playing with our action figures and Barbie dolls. Whether they were your favorite hot wheel cars with the advertisements enticing us to buy ourselves the newest edition of their swamp raider fighting through the greenest swamps of our living rooms or the time we decided Barbie finally needed to get herself a Ken Doll that rode into the sunset while we followed closely behind.
Movie-themed amusement parks – top places
The art of make-believe and fantasy worlds is what occupied most of our childhood and now that those memories are long gone we may not be able to revisit them, but that doesn't mean we can't relive them! So why not take a look at the most fantastical amusement parks and rides from all around the globe?
The Wizarding World of Harry Potter – Orlando, USA; Osaka, Japan; Los Angeles County, USA.
If you thought one amusement park wasn't enough, that's where you're wrong! The very first movie-themed amusement park is The Wizarding World of Harry Potter, a series of themed areas at the Universal Parks and Resorts based on the Harry Potter franchise that adopt elements from both the popular Warner Brother film series and a pinch of the original novels written by J.K Rowling. It's a magical mix of the celebrated series of Harry Potter movies and the revered novels written by Rowling. After a long battle to obtain the rights to the franchise Universal Studios got the rights, designed with an exclusive license with Warner Brothers.
Now let's talk about the rides!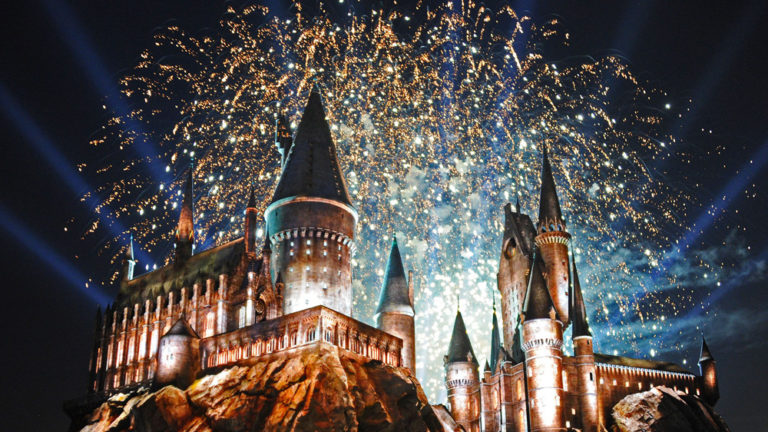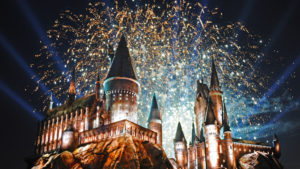 The amusement park ride based on the movies is situated in Orlando and boasts a Harry Potter-themed environment including a Hogwarts Express station that allows you to take the train to arrive at both theme parks on a full-scale replica of the train exactly as you see them in the film series! If you're a Harry Potter fan, you know this theme park is just for you!
A recreation of Hogsmeade, the village solely inhabited by witches, wizards, and other magical beings allows you to tickle your adventurous side with three rides! Popular tourist attractions are Harry Potter and The Forbidden Journey along with the Dragon Challenge, a pair of roller coasters that are inverted to give you a little bit of a kick. Attractions such as Olivander's Wand Shop, Triwizard Spirit Rally, and the Frog Choir are equally exciting and we would suggest you bring back a little souvenir to remember your visit.
The Universal Studio located in Osaka Japan opened in 2014 and is relatively new but two features are present in the Japanese park that is not found in either Los Angeles or Orlando and could be the most exciting of all and loved by Potter fanatics – Hogwarts Black Lake and the live owls. Here's your chance to feast your eyes on your own live Hedwig!
The youngest theme park, two years shy is similar to that in Orlando. Visitors can wear Quidditch-inspired 3D Goggles for an enhanced experience!
Scooby Doo's Haunted Mansion – Ohio, USA and Canada, UK.
Scooby may be here, but where are you? Themed after the popular TV spin of What's New, Scooby-Doo? This movie-themed amusement park was found in Carowinds, Kings Dominion, Kings Islands, and Canada's Wonderland! Featuring ghosts, monsters that visitors can shoot using their laser guns, riders can compete with each other to see who can shoot more ghosts! A roller coaster named Beastie is a treat for thrill-seekers that are ready to strap on their seatbelts and go for a ride!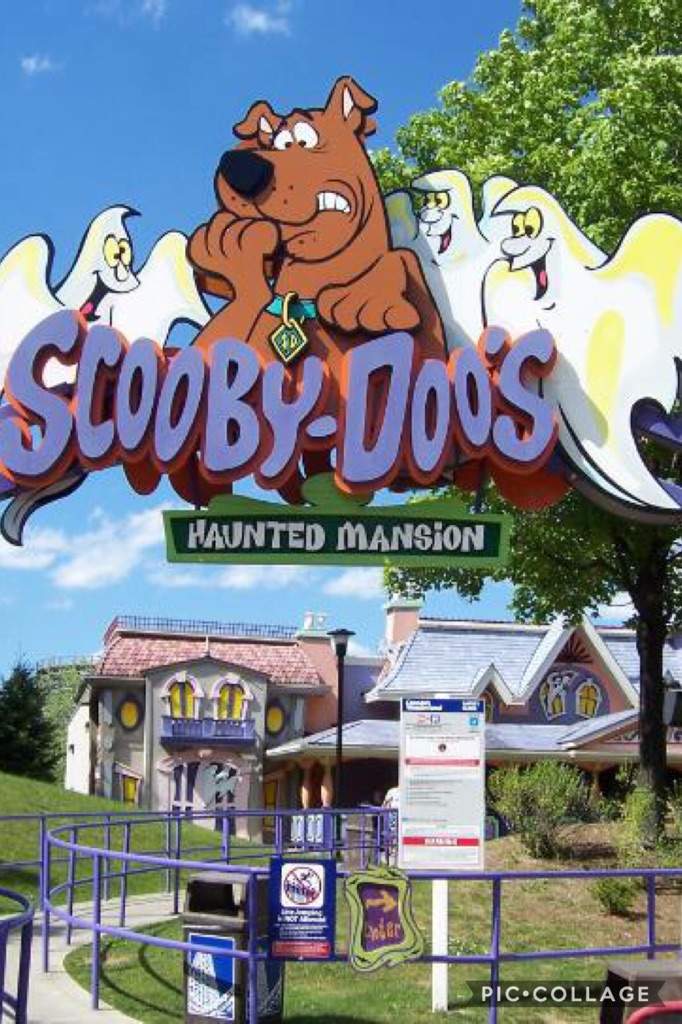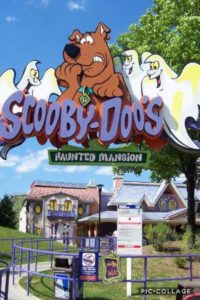 Saw – Thorpe Park, UK.
If there is any horror franchise we all know, it's Saw! We all know and fear the popular Jigsaw Killer that tortured his victims through tests and games testing their will to live through both physical and psychological torture. It's been open for you to visit and the best part is you know you're coming out alive! Located in Thorpe Park in the United Kingdom Saw – the Ride! Features an enclosed dark section and a beyond vertical drop of 100 degrees the steepest roller coaster drop in the world at the time of its opening. If that's not enough a short video of Billy plays at the end of the stairs with mannequin parts that hang from above as well as a severed head on a weighing scale. You can end the ride with some photos in their photo booth and collect some goodies from the Saw Store.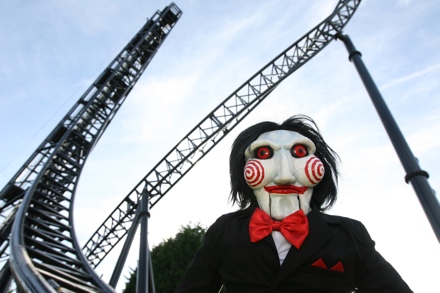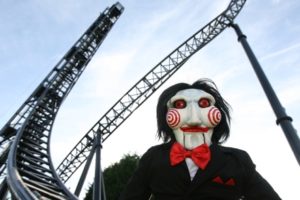 Tomb Raider – Ohio, USA
Whether we pick Angelina Jolie as our favorite Tomb Raider or the newest addition to the franchise Alicia Vikander. Their fierce and independent attitude has given us all courage to stand up for ourselves and bust a punch! And this is exactly what you will experience when you sit on this ride! The Crypt a Giant Top Spin flat ride located at Kings Island amusement park in Ohio opened as Tomb Raider: The Ride featuring numerous special effects similar to the theme of the 2001 film. A similar version of the ride has been opened at the sister park in Virginia in 2005 though with a slight change in name in the 2008 season.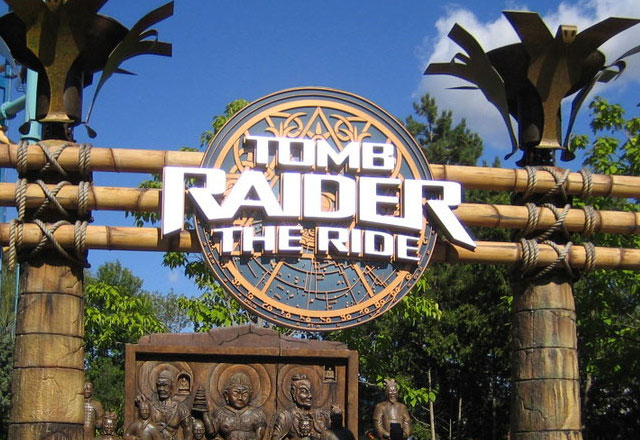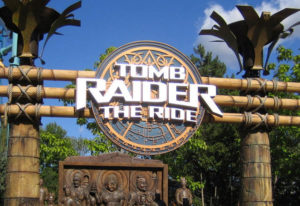 Pandora, The World of Avatar! – Bay Lake, Florida
Centered around the fascinating world of Avatar this theme park is based on the fictional moon Pandora. Alien Wildlife, Floating Mountains, and bioluminescent plats spanning 12 acres are some of Walk Disney's major tourist attractions. With crowd-pleasing rides such as the Avatar Flight of Passage and the Navi River Journey and boasts fine retail and dining outlets!
A visit to the amusement park is not only exciting for you but is an occasion that your entire family can be a part of, and one that you'll share. With a totally unique experience, immerse yourself in the world of fantasy and make-believe for just a day. And if that doesn't satisfy you, who knows, why not visit them again?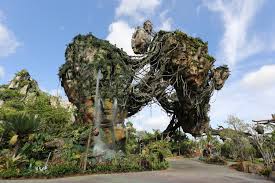 If you're looking for attractions, check out hidden places in Dubai, chosen for you!
If you are planning to travel anytime soon, you avoid the hassle of standing in queues by booking your tickets from TicketsToDo.com. Apply the promo codes and coupon codes to avail of special discounts on the tickets from VoucherCodesUAE. 
Keep in touch with us at [email protected] and follow us on our Social Media channels to share your experience.