Find respite from the scorching heat on the Arabian coast right under the dome of Louvre Abu Dhabi. Are you the one deeply in love with art and culture? This is the right place for you to be, while TicketsToDo gives you the chance to discover Louvre Abu Dhabi.
Several times, people mistake museums as being dull and boring. Primarily because they are unaware how museums inspire and educate its visitors. While to some, acquiring in-depth knowledge on a subject might be everything to wish for. A recent study explains how spending money on experiences brings joy. Museums are not only an ideal place to meet like-minded individuals. But, also a remarkable place where you can quench your thirst for knowledge, happiness and inspiration. People often look to museums for several reasons.
Why should you visit a museum?
Museums make you happy
Experiences give you more happiness than material goods. Visiting a museum is a meaningful part of one's life. It is a great source of knowledge. Not only are they enjoyable, but also immensely rewarding.
Museums impart knowledge
There could be no better place for informal learning than a museum. A single visit comes with a plethora of benefits. Museums tend to expose its visitors with in-depth knowledge and understanding. Exploring exhibits is a unique experience you can't get anywhere else. It is next to impossible to leave a museum without gaining any insight or knowledge.
Museums are a source of inspiration
In a museum, you seem to be lost in some magical world. Museums have an uncanny ability to inspire people. They bring them a dose of creativity! The memories you create while visiting one, comes with no expiry.
What are the types of Museums?
Several types include,
General Museums
Natural history and natural science Museums
Science and technology Museums
History Museums
Art Museums
Virtual Museums
Louvre Abu Dhabi
Louvre offers rich cross-cultural collection to its visitors. It celebrates the region's vibrant multicultural heritage. Hence, in a short span of two years, world witnessed eight neoteric international exhibitions and a variety of cultural programs here. Louvre museum Abu Dhabi proudly welcomed over two million visitors since its opening on November 11, 2017. Soon after its launch, it became a global magnet for international visitors.
Louvre's story
Abu Dhabi's Louvre stands on Saadiyat island. It is a result of UAE and France's unprecedented partnership for cultural heritage. Louvre brings different cultures together to shine fresh light on the shared stories of humanity. It is seen as a new cultural beacon. It is a true representation of dynamic nature of Arab cultural world.
A universal museum in the Arab world
Louvre defines "universal" as focusing on what unites us; the stories of human creativity. Its foundation stands tall as collaboration between two cultures. The dazzling architecture combines French design with Arabic heritage.
Galleries here are set in chronological order. The main aim is to foster respect, curiosity, learning and self-reflection.
Design
Inspiration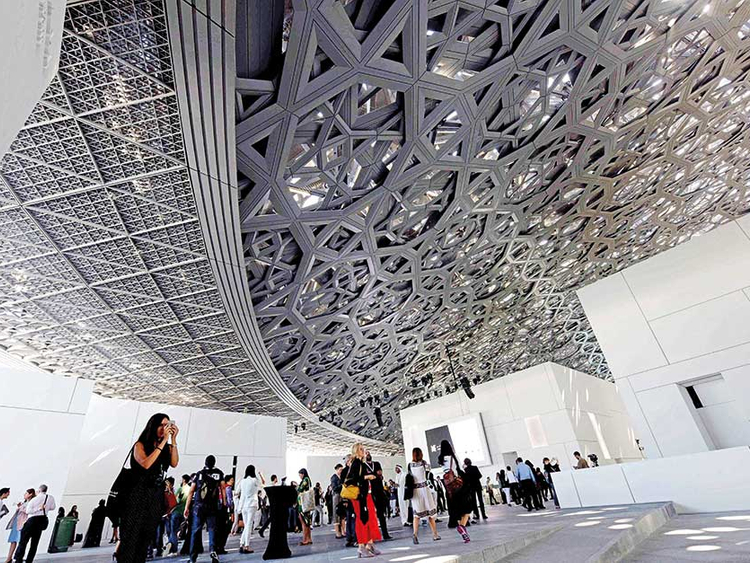 Jean Nouvel, Pritzker-prize winning architect took inspiration for the concept of Louvre Abu Dhabi from traditional Arabic cultural design. Museum was designed as a "Museum City" in the sea. The contrasting series of white buildings take inspiration from Medina and low-lying Arab settlements.
Area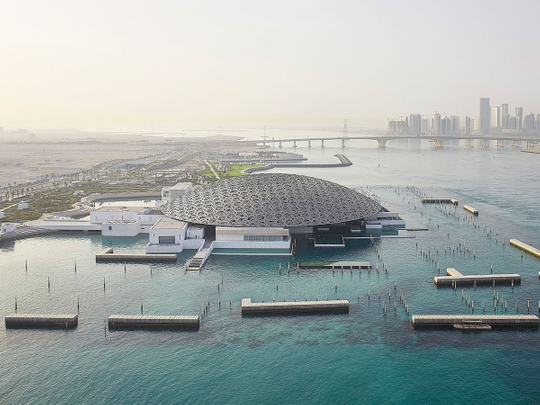 Museum covers nearly 64,000 m². 6000 m² is solely dedicated to permanent collection and 2000 m² to temporary exhibitions. Children's Museum, make up 8,600 square metres. It has permanent galleries covering approximately 6,400 square metres.
Facade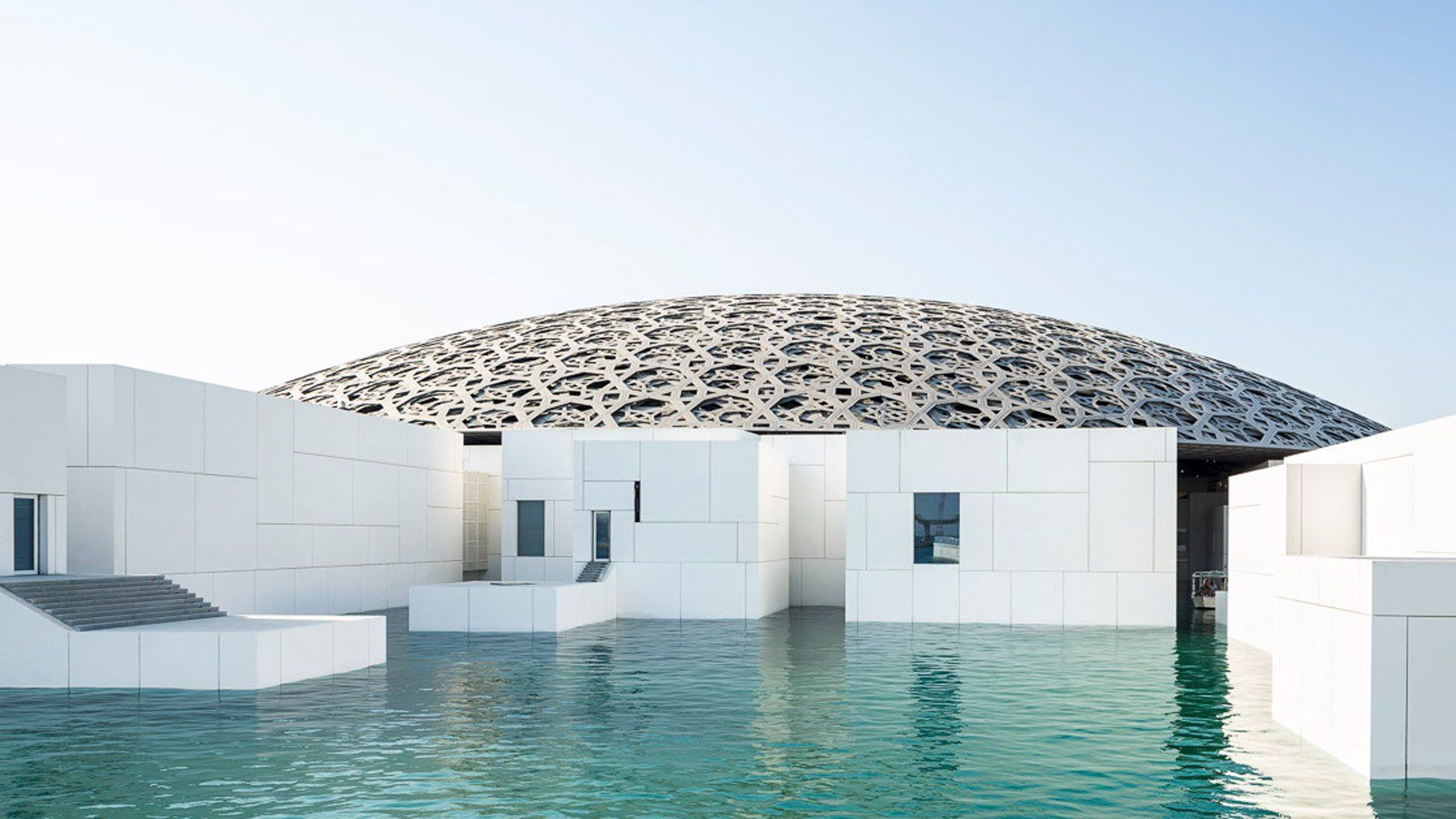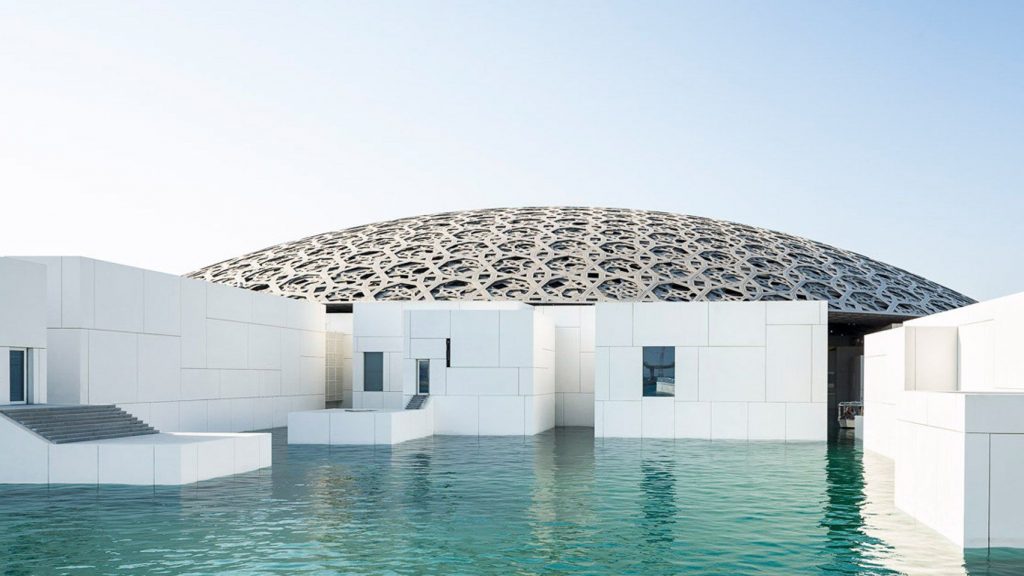 55 individual buildings having 23 galleries make up this museum city. 3,900 panels of UHPC (Ultra-high performance fibre concrete) make up the façade of these buildings.
Dome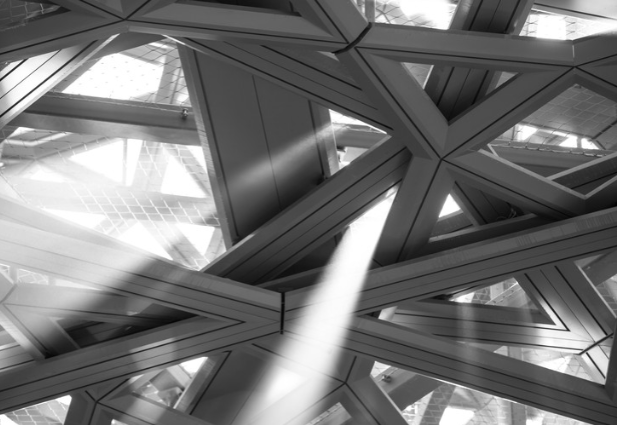 A vast dome, 180 meters in diameter covers most of the museum city. It is visible from sea. Also, from surrounding areas and Abu Dhabi city. An Austrian company Waagner Biro constructed this dome. Dome has eight different layers. Four outer layers clad in stainless steel and four inner clad in aluminium.10,000 structural components pre-assembled into 85 gigantic-sized elements make up this frame. Each element weighs up to 50 tons.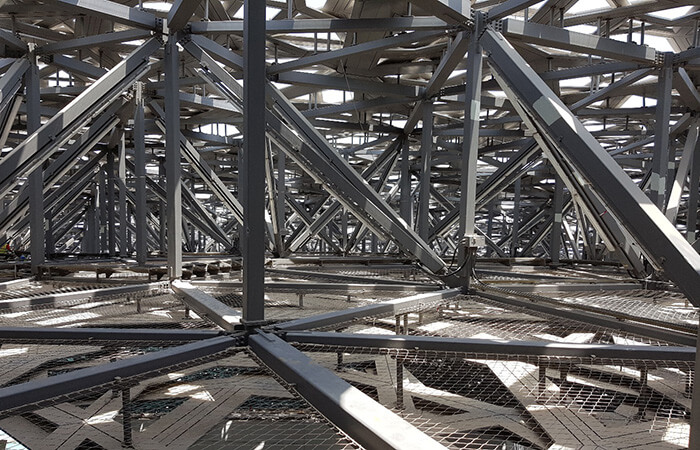 The complex pattern of dome is more of a geometric design. The pattern repeats at various angles and sizes in 8 superimposed layers. It has been named as "rain of light." This design let each ray of light to penetrate each of the eight layers before appearing and then disappearing. As the sun's path progresses with the day, sun rays cause a cinematic effect in the museum. Night is also a vision. During night, the design forms 7,850 stars visible from both inside and out.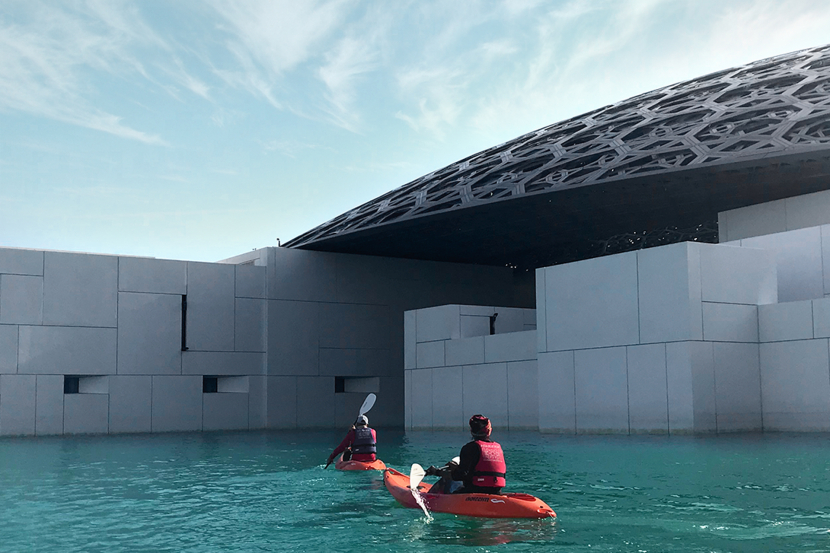 The highest point of the dome is 40 meters above sea level and 36 meters above ground floor level. Piers supporting domes are hidden within museum as to give dome a floating effect. This unique and complex engineering concept makes Louvre one of the most ground-breaking museum projects.
Construction of Louvre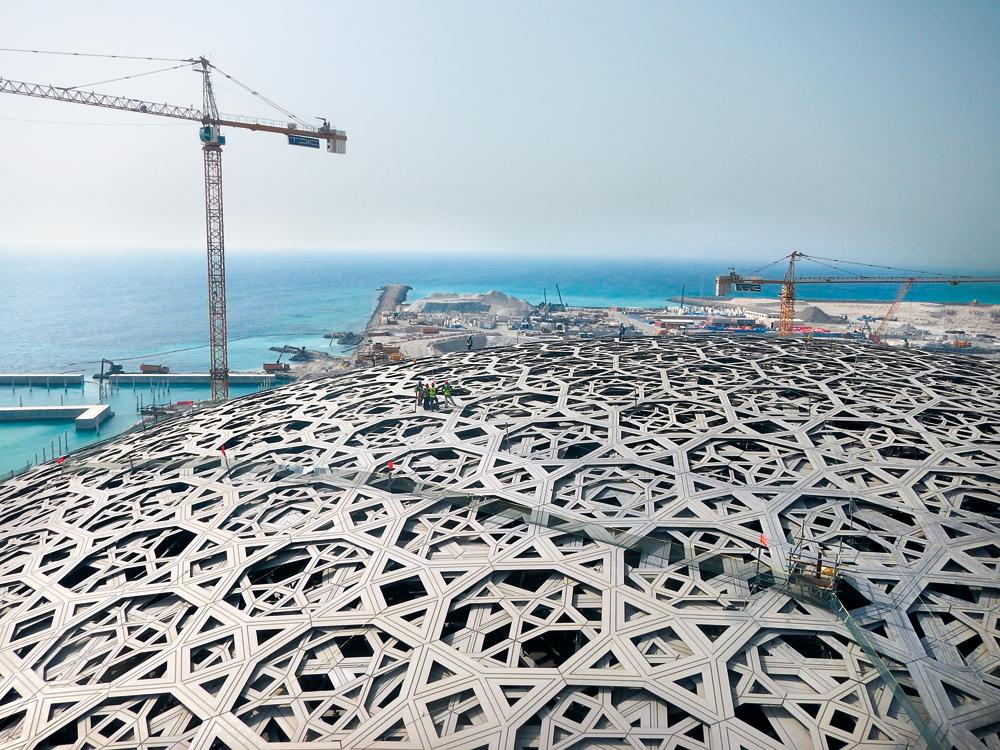 The design, development and construction phases for Louvre Abu Dhabi span over a period of 11 years i.e. from 2006- 2017.
Awards
Winner of the "Project of the Future" in 2015.
The European Steel Design award in 2017
Winner of "Most Prominent UAE project award in 2017.
What will you find in Abu Dhabi's Louvre Museum?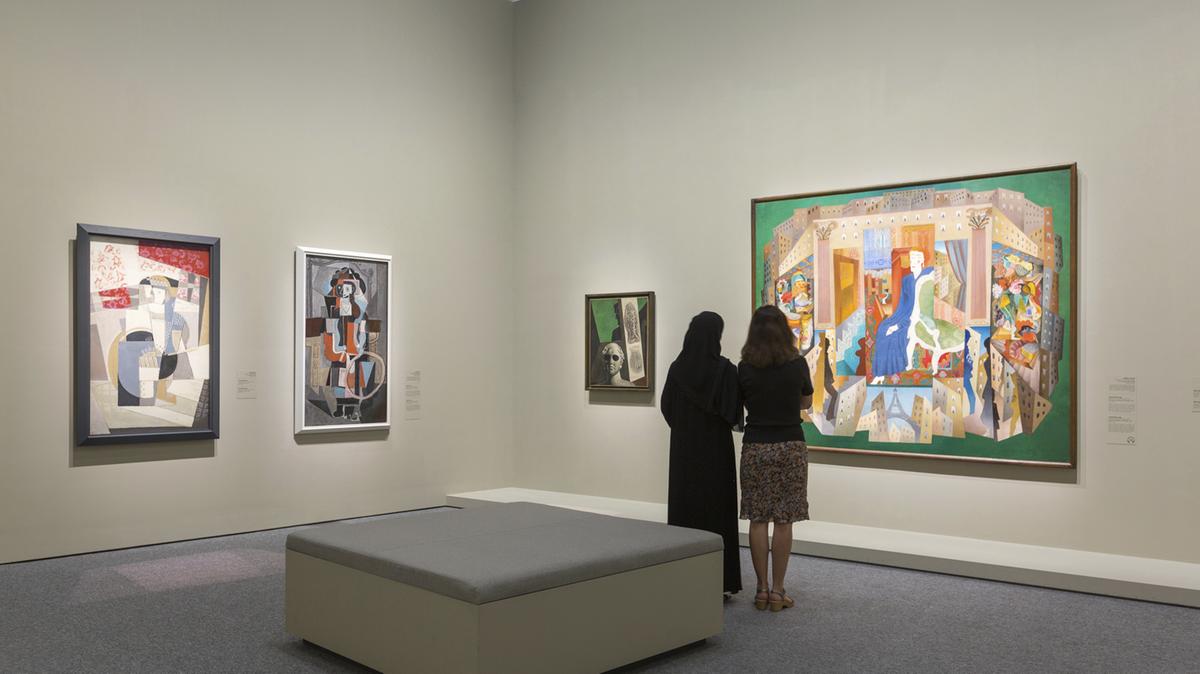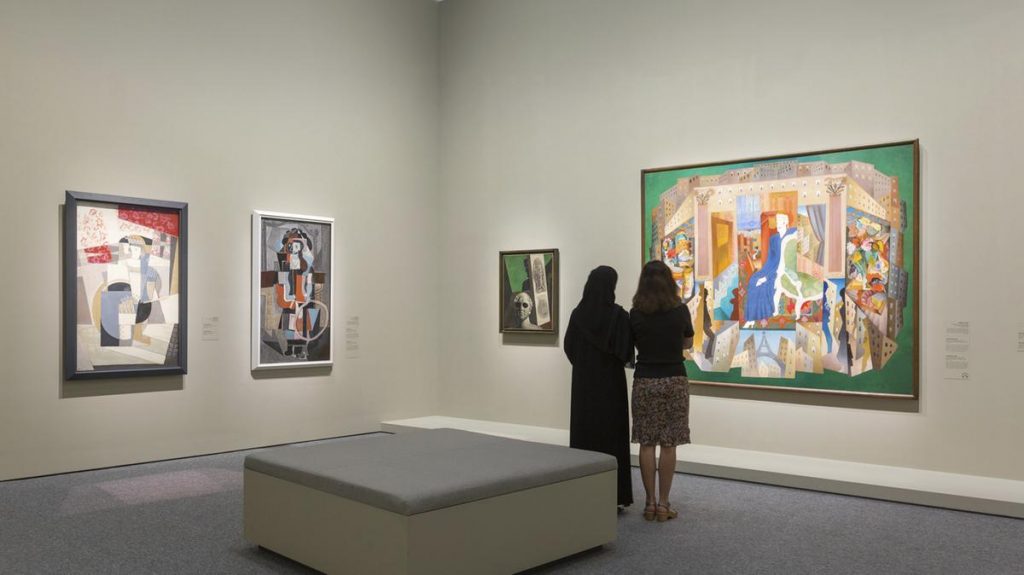 The museum galleries explore the shared ideas and issues. They define our common humanity from pre-history to the present.
A global section features around 600 masterpieces. Displays are so regularly updated that there is always something new for visitors to discover.
Ancient and contemporary work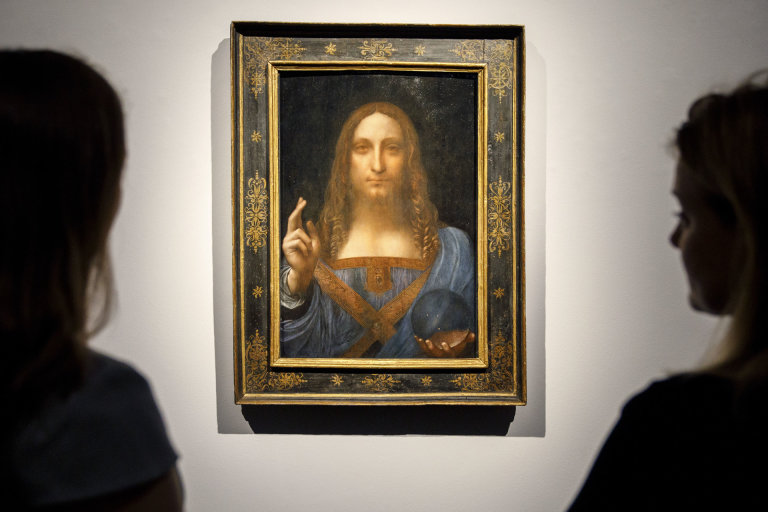 Louvre's collection began with a blank slate. However, it is growing gradually. Here, you'll find ancient as well as contemporary works from different countries. Museum's ambition is to build up a top-class collection by acquiring high-quality works.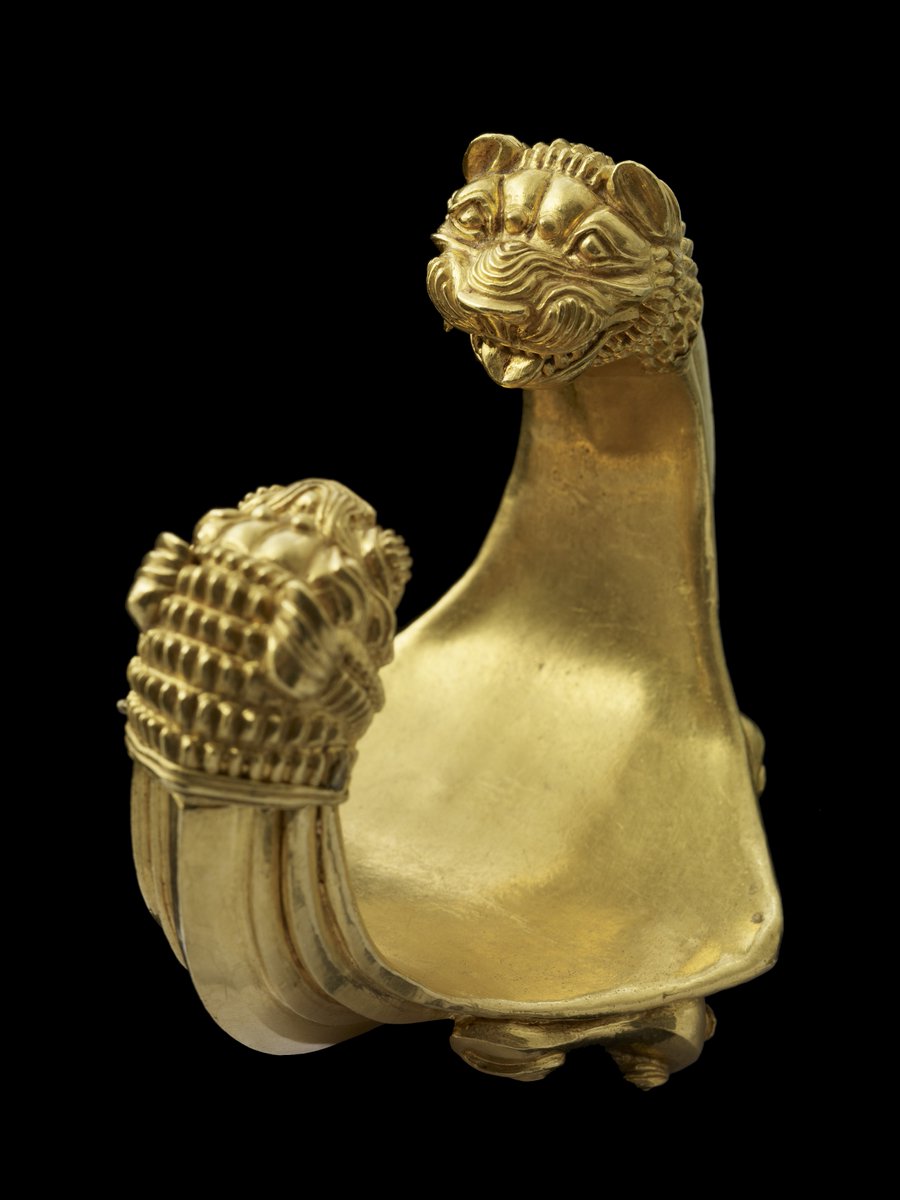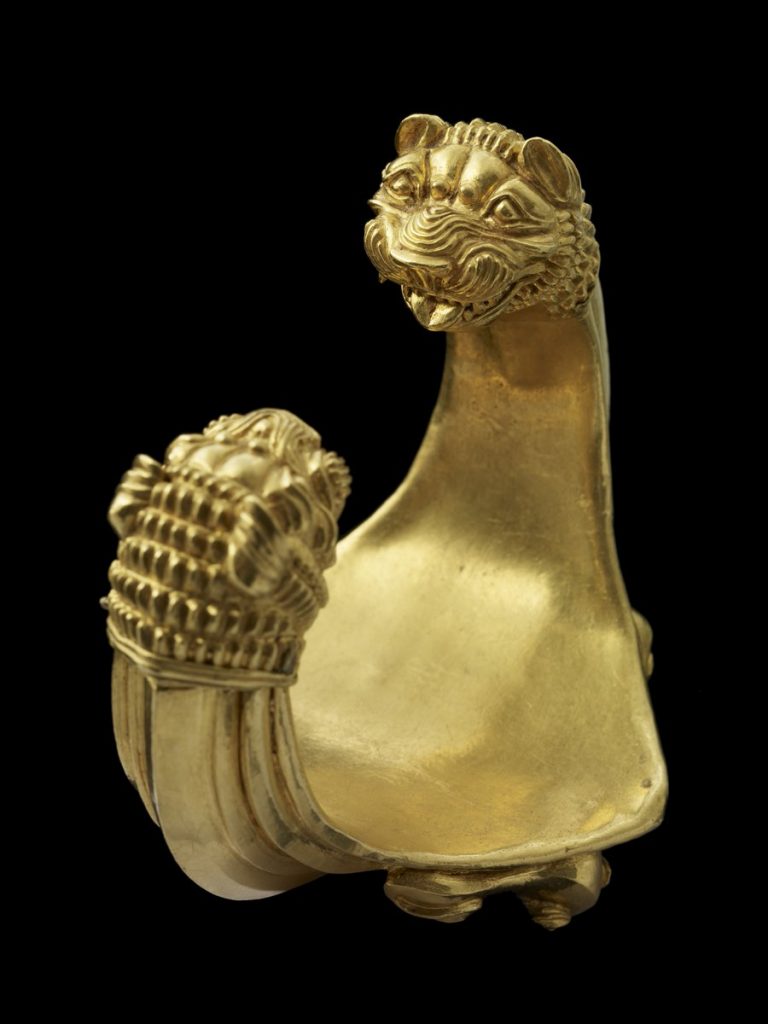 Few of the exceptional works include a gold bracelet made in Iran some 3000 years ago. An Italian gold and garnet brooch from 5th century BC. Paintings by Jordaens, Caillebotte, Manet, Gauguin, and Magritte, a paper collage by Picasso never displayed in any public domain.
Pieces from all around the world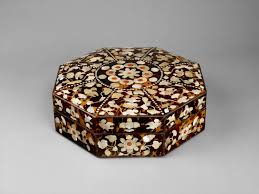 Magnificent collection not just comprises of pieces from the Middle East and West but from all around the world. This brings influence from other geographical regions also. Few examples include: Soninke/Djennenke figure from Mali, a dancing Shiva from India, an octagonal box from China.
Multidisciplinary collection
Collection spans almost every medium. Besides paintings, sculpture, tapestry, paper collage, goldwork etc, museum also features a photography collection.
Wing 1
Gallery 1: The First Villages
2: The First Great Powers
3: Civilizations and Empires
Wing 2
Gallery 4: Universal Religions
5: Asian Trade Routes
6: From the Mediterranean to the Atlantic
Wing 3
Intersection: Cosmography
Gallery 7: Thinking the State
8: First Globalization
9: A new Art of Living
Your takeaway from Louvre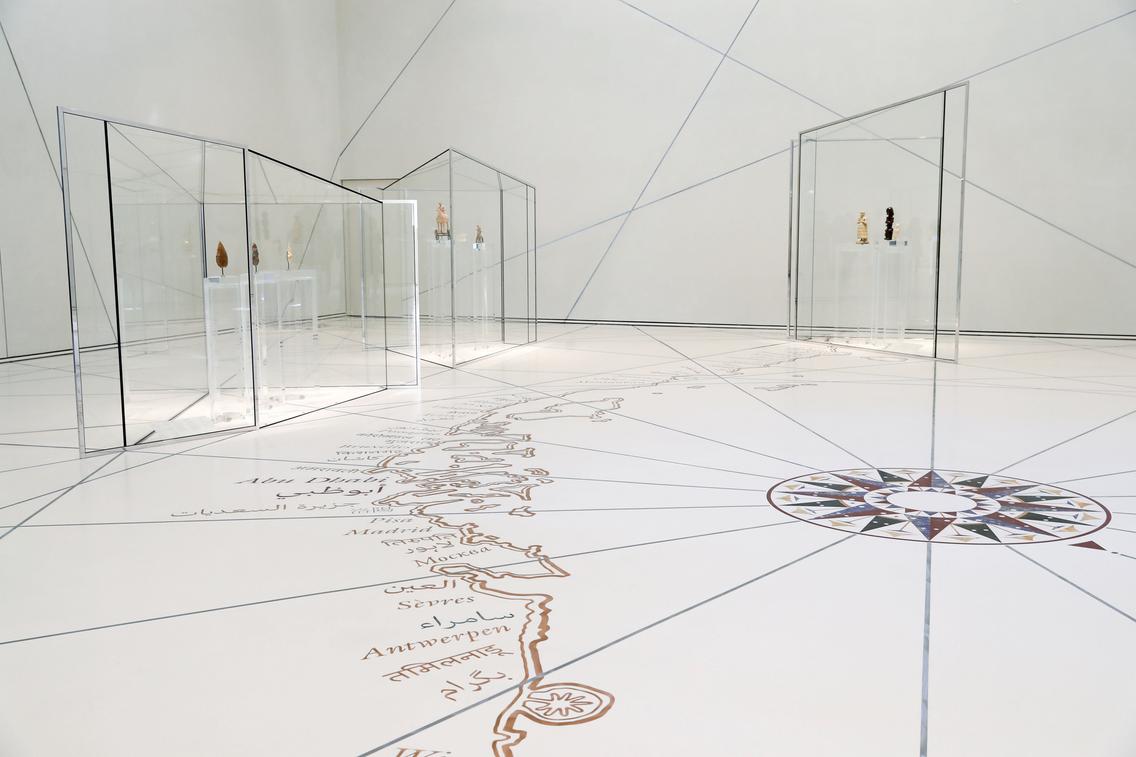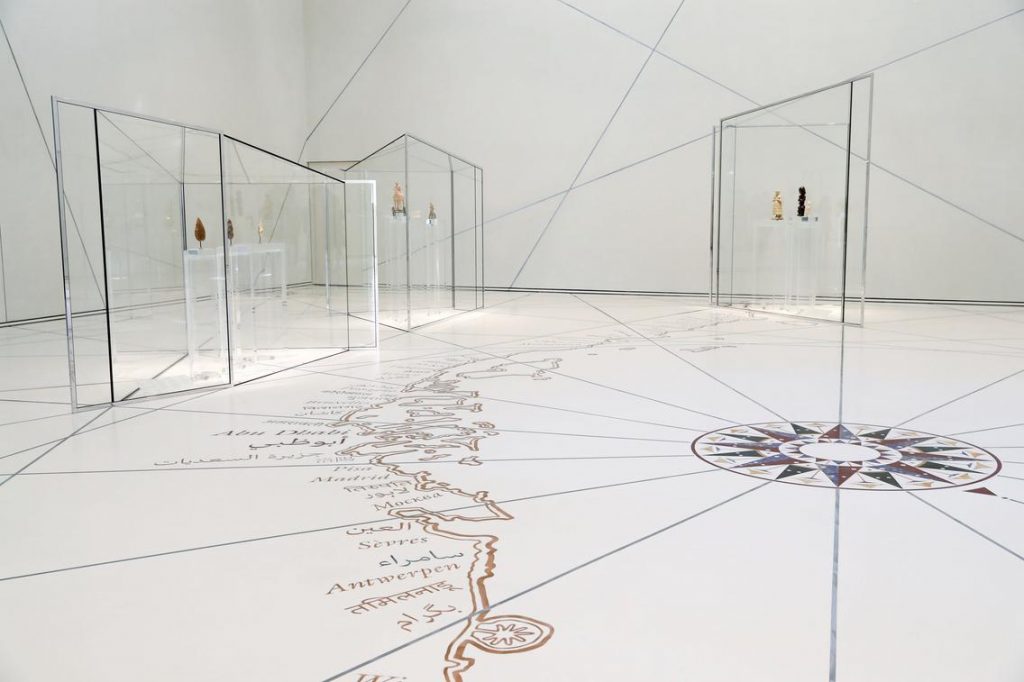 Louvre serves as a source of inspiration and education. All origins and ages enjoy a varied cultural offering. This unconventional museum is the one to create world's great gatherings of Art under one roof.
Museum Café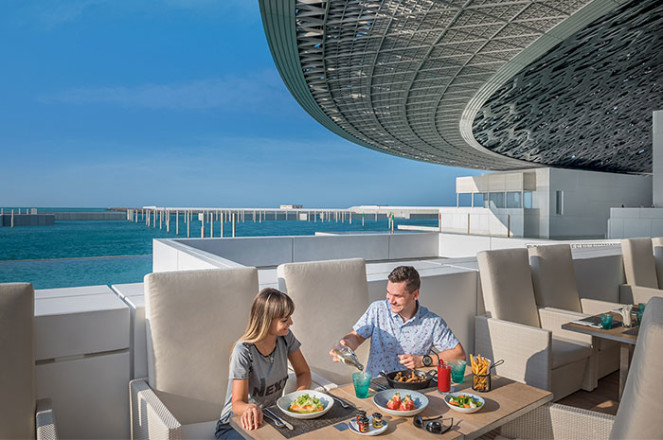 Enjoy a relaxing dining experience at the Museum Café. Taste a blend of Emirati and European flavors. You'll have ample time to contemplate the sea and skyline while you relax. Post-covid, inside sitting capacity is limited to 40% and 4 guests per table. 
Extraordinary Achievements of Museum
Gallery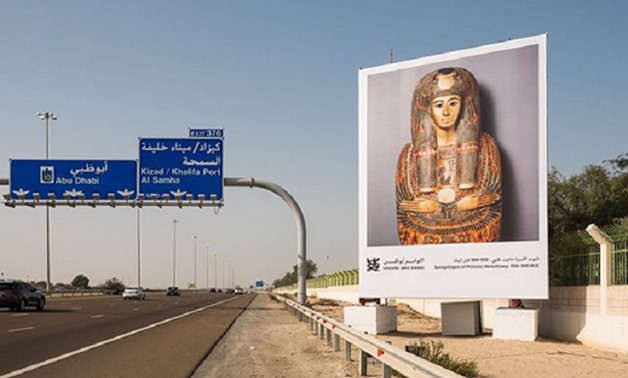 In February 2018, museum launched world's first roadside gallery. Called the award-winning Highway gallery. It spanned 100km of Dubai-Abu Dhabi highway.
Is Louvre Abu Dhabi worth a visit?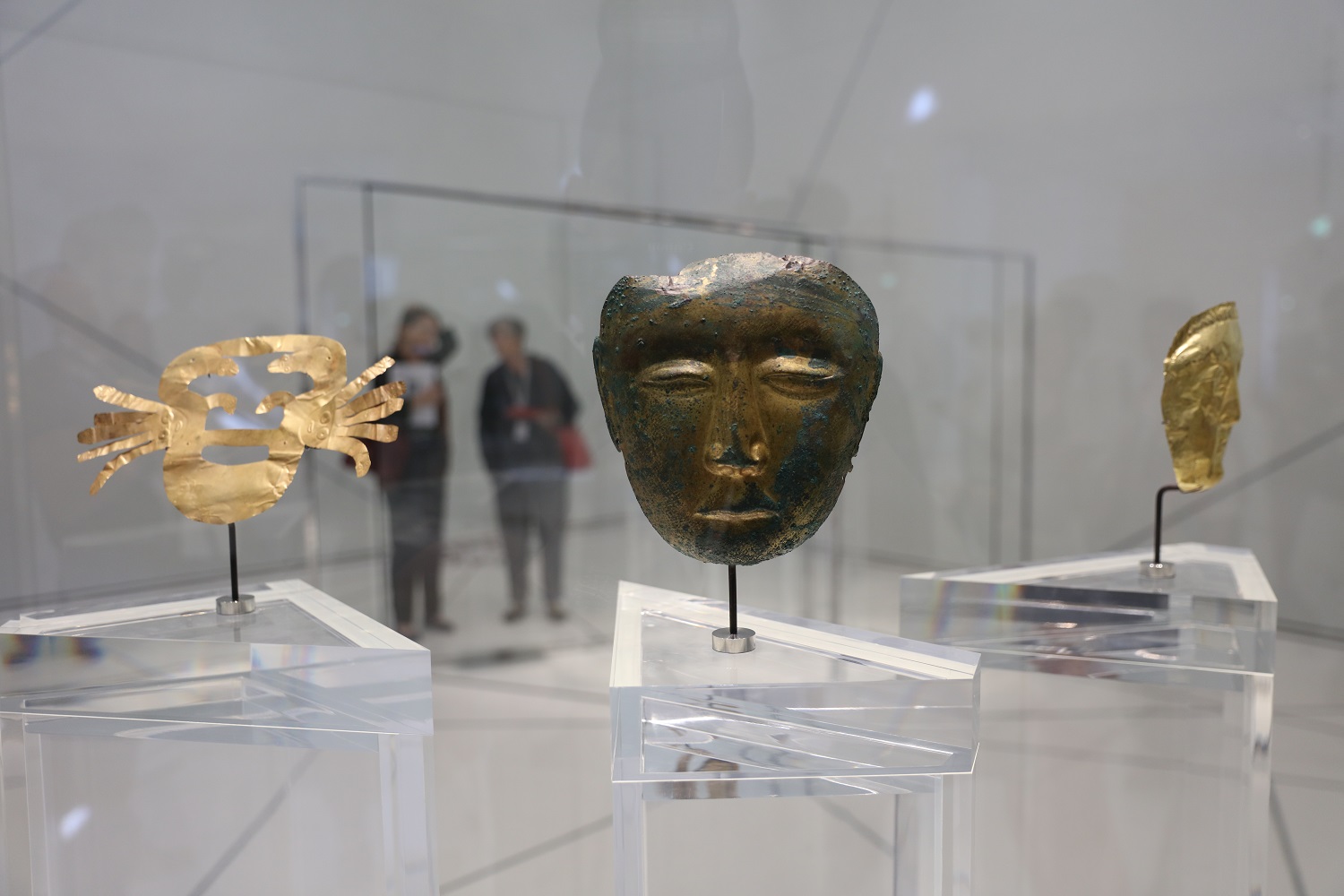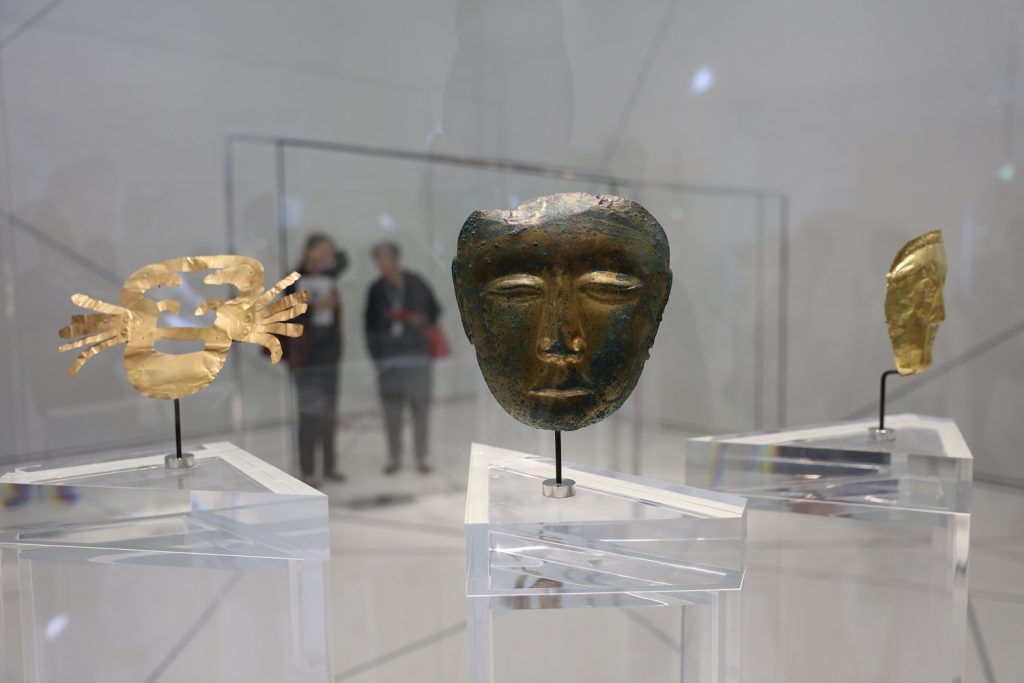 The answer to this is an absolute yes! We say, you won't regret visiting this iconic gallery museum.
Tickets to museum
You can get your tickets from TicketsToDo. The discounted price at the moment is AED 60.00. You better hurry to avail the discount.
Louvre Abu Dhabi timings
Saturday-Wednesday: 10am-6:30pm
Monday: Closed
Address
Saadiyat – Abu Dhabi – United Arab Emirates
Plan a visit to the new cultural landmark of 21st century. Because we are cent percent sure it'll leave you totally amazed! Most importantly, we'll be delighted to have reviews of your visit. You can get in touch with us at [email protected]