The Inland Sea Qatar is an ecological oasis in the Arabian Desert. The Inland Sea is a saltwater lake that is surrounded by sand dunes. Also known as Khawr al Udayd, is a settlement and inlet of the Persian Gulf located in Al Wakrah Municipality in southeast Qatar, on the border with Saudi Arabia. It is a natural reserve with its own ecosystem & rare fauna. It is home to a number of endangered species, such as the Arabian Oryx, the dugong, and the spiny-tailed lizard. If you're looking for a place to relax and recharge, the Inland Sea Qatar is the perfect destination. Keep reading to learn more about this natural wonder and why you should add it to your travel list!
With TicketsToDo, you can plan a weekend trip to Qatar and take in the thrill of the biggest sporting event ever. Qatar offers something for everyone, from the energetic city of Doha to the breathtaking beaches of the Arabian Gulf. So don't hesitate to plan your trip now!
Inland Sea Qatar: A Place Where Turquoise Water Meets Sand
About the geography of Khawr al Udayd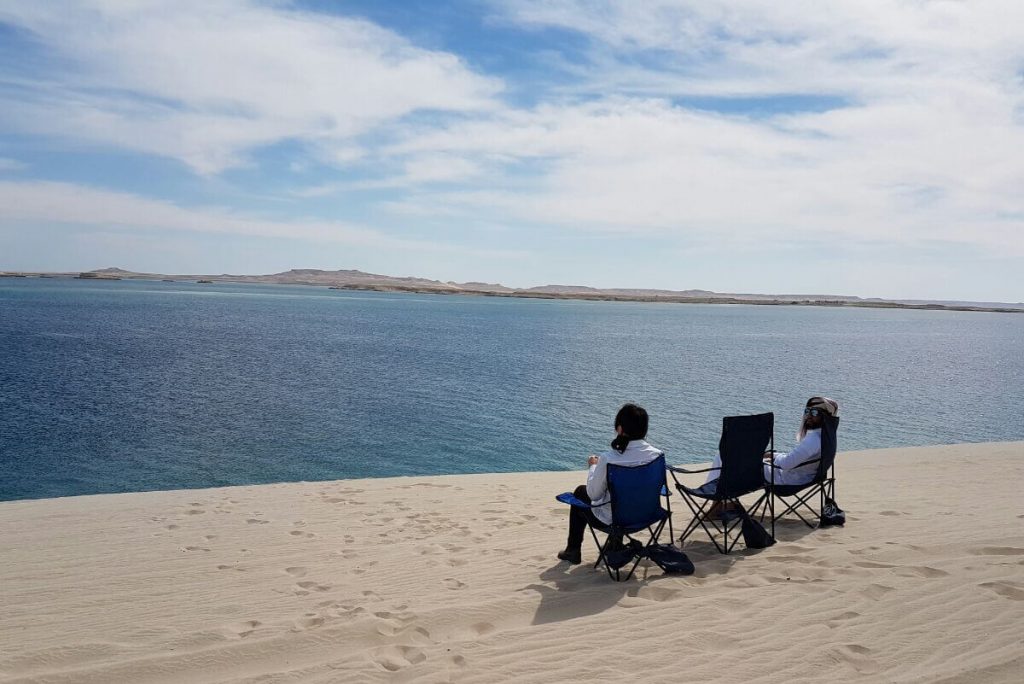 Khawr al Udayd, also known to local English speakers as the "Inland Sea", is a saltwater inlet off the east coast of Qatar. It is about 35 kilometers long and 20 kilometers wide. It is bordered by the countries of Saudi Arabia, the United Arab Emirates, and Oman. Qatar is the only country with a coastline on the Inland Sea Qatar. The area around the Inland Sea is a popular spot for tourists and locals alike. There are many hotels and resorts in the area, as well as a number of restaurants and cafes. The Inland Sea is also popular for swimming, fishing, and kayaking. The Inland Sea is home to a number of different species of fish, including bream, catfish, and mullet. There are also a number of coral reefs in the area, which are home to a variety of different marine life.
Related Article: 7 great weekend getaways from Doha that are completely worth the trip
About the
Nature reserve
Situated in the northeastern part of Qatar, the Khawr al Udayd Reserve is the largest nature reserve in the country. The reserve covers an area of ​​around 1,833 square kilometers and is home to a variety of plant and animal species. The reserve was established in 1996 and was recognized by UNESCO in 2007 as a Ramsar site. The Ramsar Convention is an international treaty that aims to protect and conserve wetland habitats. As a Ramsar site, the Khawr al Udayd Reserve is of international importance and is protected under Qatari law. The reserve is a haven for wildlife and is a popular spot for birdwatching. It is also a popular destination for camping, hiking, and picnicking.
Related Article: A Comprehensive Guide to Qatar: All You Need to Know
What Can You Do At Inland Sea Qatar?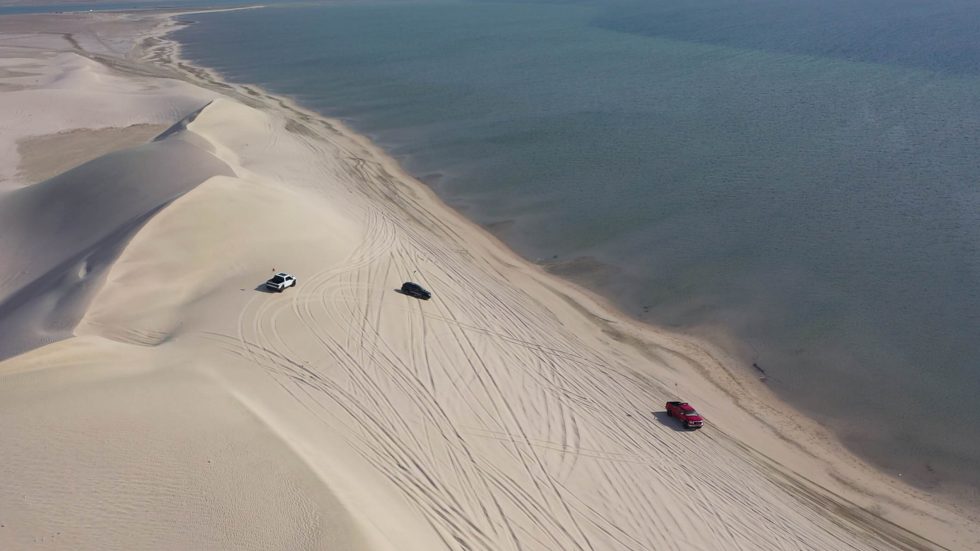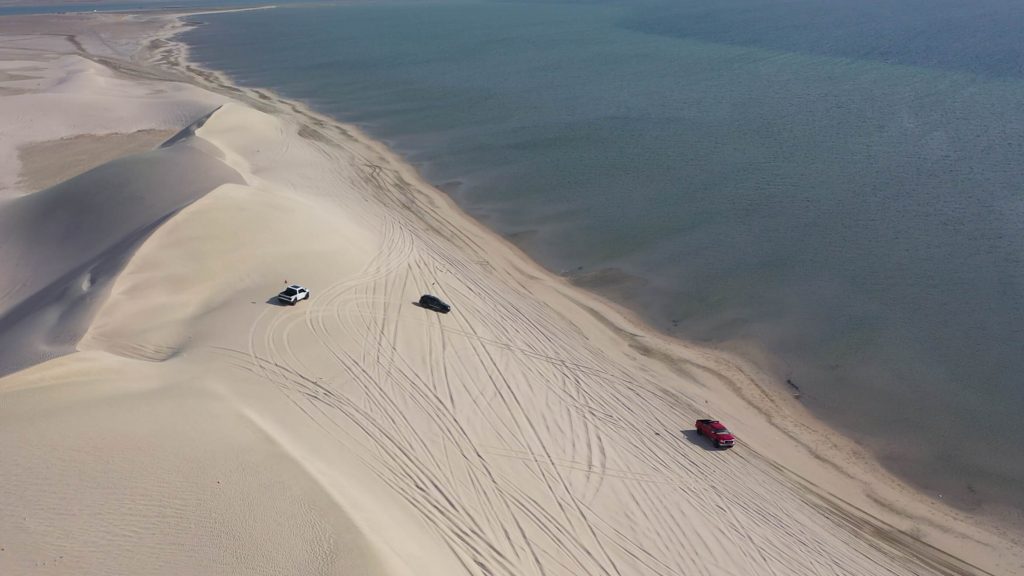 Discover the stunning deserts of Qatar, stroll beneath the enormous sand dunes, take in the fresh air, and feel the heat of the sun. Explore miles of unexplored desert in our off-road vehicles! Take on difficult off-road trails, ride a camel, and explore the best of nature! With our Inland Sea Qatar Tours, which specialize in camping and other uncommon outdoor activities, visit Qatar and explore the desert.
What to expect from the Inland Sea Qatar tours?
Qatar is a haven for natural and man-made beauty, but in order to really experience it, you need to get off your feet and enjoy the sand dunes and desert landscape of the Inland Sea. We will head out on our four-wheel drive vehicle for what we call DUNE BASHING, where you get a taste of the thrilling ride atop these high-rise sand dunes. If you are not feeling adventurous enough, then just take a leisurely stroll around the Inland Sea and feel how Qatar's vastness soothes your senses. You will visit the Saudi Border and enjoy traditional Qatari culture. Visit the desert at night, sand dunes, and ride camels. The trip ends in Doha when you arrive back in Qatar after a long journey by car. You will be greeted by friendly locals and you will be free to explore this beautiful country at your own pace.
In conclusion, the Inland Sea Qatar is a beautiful and interesting place to visit. There are many things to see and do, and TicketsToDo can help you book the perfect activities for your trip. Be sure to check out the Inland Sea Qatar before your next visit to Qatar!