The World's largest indoor theme park! IMG Worlds of Adventure  
IMG Worlds of Adventure in Dubai is the first of its kind mega themed entertainment destination. The amusement park is divided into four "epic zones" with each of them representing a different theme. The IMG Worlds of Adventure is the largest controlled theme park in the world covering an area of 1.5 million square feet. The venue holds the capacity to welcome more than 20,000 guests a day with roller coasters, thrill rides, and other attractions such as a zone of animatronic dinosaurs and a 12 screen Novo cinema complex. 
How to get IMG World's tickets?
 Tickets to visit the IMG Worlds of Adventure Dubai can be bought from their online website or at TicketsToDo. UAE residents can buy the IMG Worlds of Adventure Marvel Madness Ticket for AED 210 and win a free movie ticket from the online offers as well. There are numerous packages that you can choose from Park Admissions and Fast Track Tickets packages, they allow you to avail both the admissions and fast track through the ques to enjoy your rides at the earliest! Junior admission and fast track passes are also available at 445 AED. If you would like to opt for single packages like park admission, junior admission or a senior admission they are available for AED 257, 236, 158 respectively. If VIP is the way to go you can buy your tickets for AED 5245! VIP Experience Package included VIP lounge access, a 5 hour guided tour along with an ultimate fast track after the VIP tour, Iron Man Experience alongside lunch or dinner. One package allows up to five guests.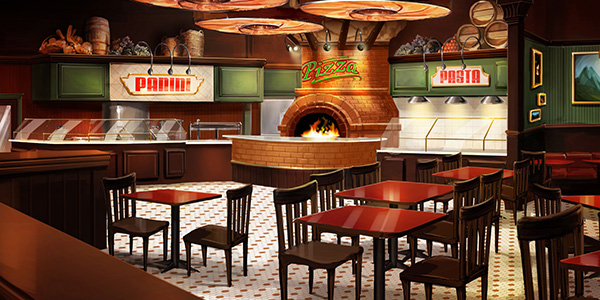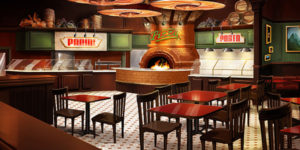 Image Source : IMG Worlds of Adventure
The park is open from 11 am to 8 pm from Sunday to Wednesday and is extended to 9pm on Thursday, Friday and Saturday! The park is located on E311 in the heart of Dubai which means traveling there is relatively simple. You could avail a taxi or private coach near the entrance or catch a ride from the different hotels across Dubai! There are metros that one can catch from the Dubai Mall, Mall of Emirates and can catch a taxi for the remaining distance. 
Marvel Theme Park in Dubai
With rides ranging from Avengers Battle of Ultron, Hulk's Epsilon Base 3D film, they have you swinging from the city on Spider Man's Doc Ock revenge! Thor's Thunder Spin is a gravitational treat as you lock onto your seat with Thor attempting to rescue you from the clutches of Loki! Avengers Flight of the Quinjets is suitable for all ages and is something you just cannot miss! 
You can choose from a variety of dining options that are all Marvel themed! If you're a fan of Tony Stark why not spend time in his Skydeck? With delicious seafood and steak, it is the theme park's premier restaurant! Chang's Golden Drago is located in the Marvel Zone and transports you to an old-style city setting with Pan Asian dishes. You can try their delicious woks in the open kitchen! If you're looking for some Italian cuisine head on over to Mama Scano's Of Yancy Street. With their wood-fired pizza and pasta, you have all that you need right here! If spending time dining is not what you want then you can always head to the Downtown Shawarma and grab a quick bite! There are a wide range of snacky shawarmas that you can choose from!  
No trip is complete with some TLC! And what better TLC than to indulge in some shopping?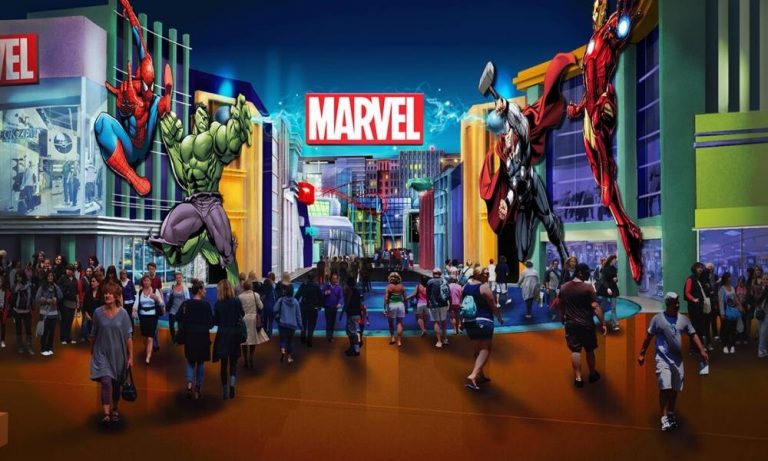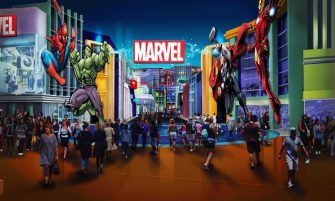 Image Source : JTR Holidays
Universe and chose from the merchandise available there. Coffee cups, action figures, t-shirts, bags, stationery, are all available. This would be perfect for some souvenir shopping before you head home. If you want to challenge Thor, you can visit the Empire News and Comics store. They have souvenirs and comics that will keep you busy. You also have the chance to lift Thor's Hammer! 
Avengers fans will surely head to the Avengers Exchange which is the only Avengers store in the Middle East. Clothes, accessories, and fighting tools, it has been crafted just to satisfy your Avenger desires! Military style designed and themed the Epsilon Command presents you with figurines, action toys, and games with Hulk-inspired décor. 
The Daily Bugle Company Store is your one-stop-shop for Spider Man-related merchandise. With outfits, games, take home webbing technology, this entire space has been dedicated to treating your spidy senses. 
An old an abandoned bank vault filled with hand-signed collectibles is what the Marvel Vault is all about. The vault allows you to browse through some high-end and precious artifacts to end your Marvel fantasy!
What are you waiting for? Head down to IMG Worlds of Adventure and live your best fantasies. Book now!
You should visit also the Dolphinarium in Dubai, where you will have the opportunity to swim with the dolphins.