Dubai is the land of sparkling skyscrapers and a glimmering coastline. To make your trip a spectacular one during the Holiday season, we bring you the top 5 holiday season attractions in Dubai which you have to visit!
The time couldn't be better, Dubai winters are from November to April, and it is the best time to visit Dubai. The Dubai Festival adds the perfect cherry on top of your trip. For choosing TicketsToDo as your trusted travel companion, we will help you get everything on the list on your budget!
Holiday season Attractions in Dubai
5. Global Village Dubai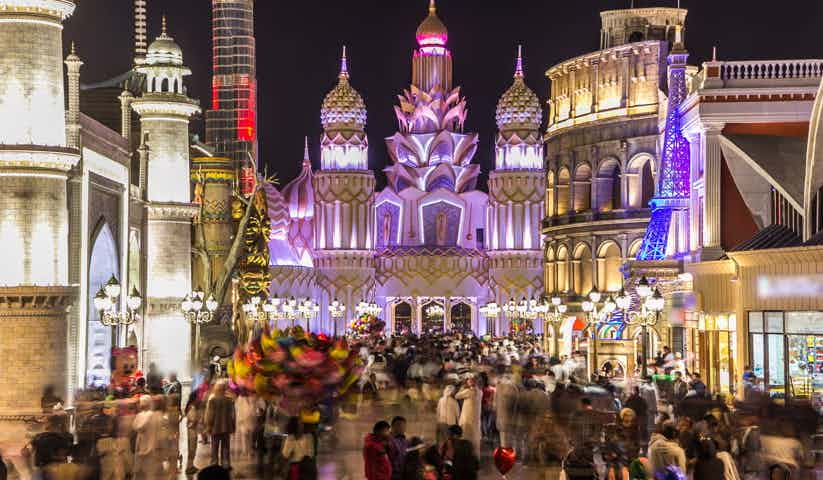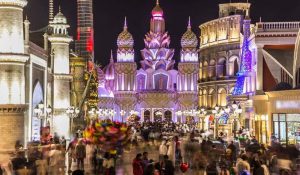 Think of the largest tourism, shopping, and entertainment project while combining cultures from 90+ countries, that is The Global Village in Dubai. There is always something new to discover with upcoming shows like the Yemen show, Bollywood workshop, and our favorite, The Festive Wonder.
The Festive Wonder starts on 11th December and ends on 31st December. You can browse for your new outfits, find the most authentic and original gift ideas, try festive foods with 350 Pavilion shops and boutiques. Try to spot Santa and you can sneak a selfie with him, don't forget about that family pic in front of the amazing Christmas trees!
What are you waiting for? Run down to Global Village! The festive foods from all around the world are waiting for you, along with the special festive events, shows, and fireworks.
Global Village Dubai Full day: AED 12
4. Meal at Burj al Arab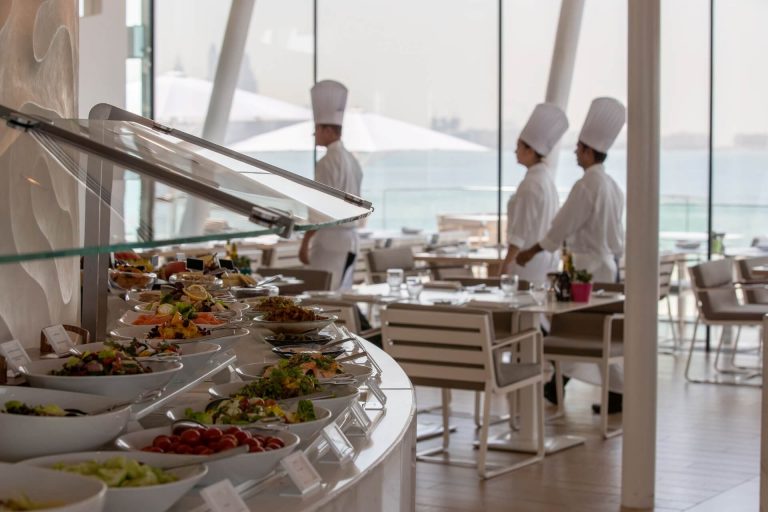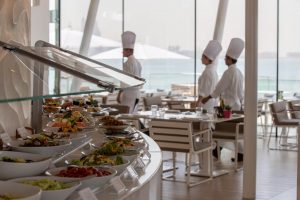 The ultra-luxury Burj Al Arab hotel should be on your list of holiday season attractions in Dubai if you're fancy like that. The seven-star hotel will never fall short of your expectations. You can book lunch or dinner according to your comfort. Be mindful of the dress code for the hotel, dress smart, men with a shirt or a sweater, long pants or neat jeans, and closed shoes. Women are asked to wear a dress, skirt, suit, a nice pair of trousers with a shirt and just to take care to keep the shoulders covered.
After all that is taken care of, go and dip your fingers in the widespread cuisine of the Burj Al Arab hotel. With cuisine all over the world, aquariums filled with tropical fish to keep you company on the height to admire the coastline!
3. La Perle theatre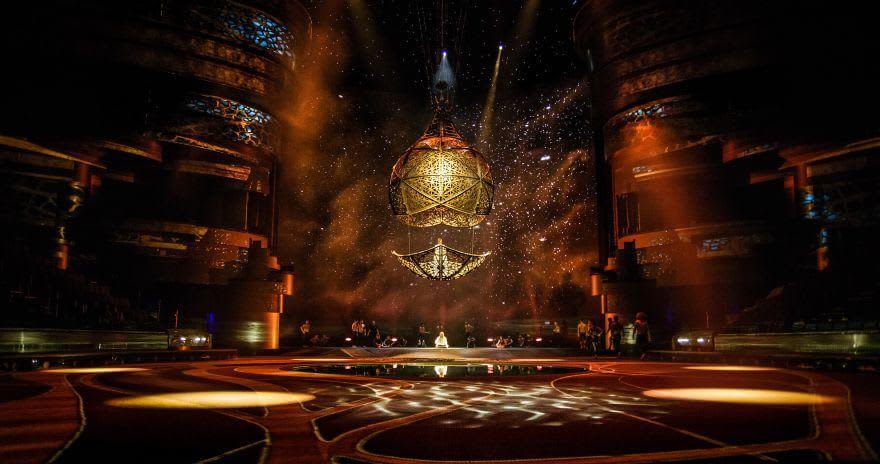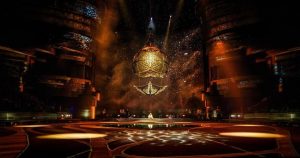 Located in the heart of Dubai at Al Habtoor City, La Perle by Dragone is the region's first permanent show. The legendary artistic director, Franco Dragone of Le Reve in LAs Vegas and The House Of Dancing Water in Macau is the creator of these breathtaking performances. A fusion of artistic performances, imagery, and technology at its best! Makes it easily one of the must-visit holiday season attractions in Dubai.
Experience the extraordinary shows for the festive season with 270-degree seating in the tailor-made aqua theatre. The seats can be booked according to your budget and comfort. Witness the stage flooding with water and drain in a matter of few seconds while the artists perform mind-blowing water and aerial feats. Your heart will stop seeing them dive casually from 25 meters high!
2. Burj Khalifa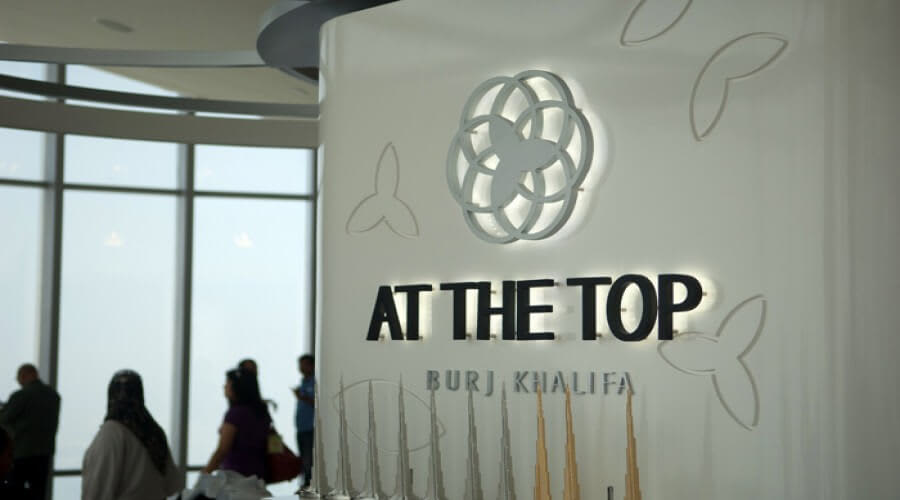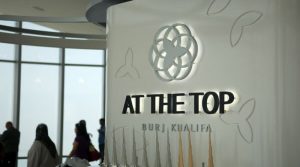 What better way to celebrate life than being on top of the world? Quite literally. Be on the tallest building in the entire world, Burj Khalifa. Explore the skyrise views of Dubai city at different levels of 163 floors of this superstructure. With the aesthetic and technical brilliance of 829.8 meters, you can get to the world's highest observation deck by the fastest elevators.
Enjoy the ultimate panoramic view of Dubai Skyline at the best time of the year!
1. Ski Dubai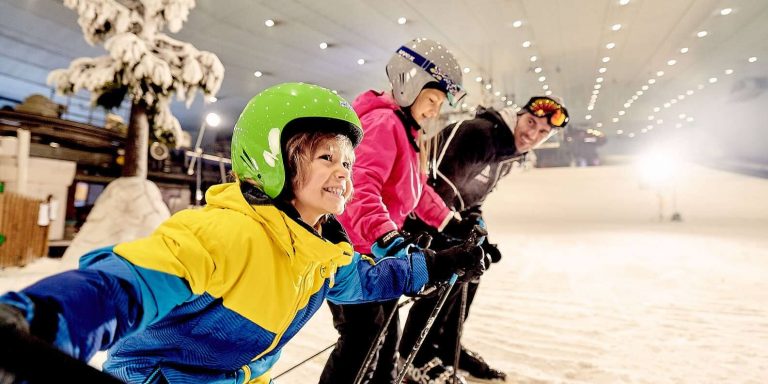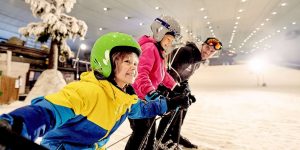 Welcome to the third-largest ski slope in the world. If you are missing snow and need to get out of Dubai heat, Ski Dubai is waiting for your arrival. Ski Dubai is a raging name for the headliners, claiming it as the winter wonderland of Dubai and even as one of the top family attractions in Dubai.  Covering 22,500 square meters with 6,000 tons of real snow, let's just say it deserves the hype.
You can find five different slopes of varying lengths with bobsled runs and tobogganing hills. It has the world's first indoor black run that stretches for 400 meters and a drop of 60 meters. Traveling with kids? Three to six year old for ski classes at Ski Dubai Polar Bear Club and snowboard lessons for anyone over eight. You can enjoy together with the penguins, build snowmen or visit the snow cavern with the ice maze. Problem solved!
Traveling alone? Sip hot chocolate with extra whipped cream and marshmallows at the Avalanche Café's outer terrace. Oh, there's a sub-zero zip line which is 150 meters called Snow Bullet to soar you 16 meters above the ground.
Now that the holidays are in full swing, plan this trip with us! Have you bought all the Christmas presents for your loved ones? Holiday shopping can get heavier on your budget, but you can take the load off your wallet with coupon codes and deals from VoucherCodesUAE.
Happy Holidays!