Dubai is always boasting about being the best place to shop, but there's a side to the glittering city that is meant for meaningful family day out. Today, you will find out about the best winter family attraction for you to discover.
Plan your trip with us, TicketToDo will be your perfect travel friend. Book tickets, discover new places and  find activities for you and your family at an exclusive price! For today, we went around and looked for winter family attraction that you are gonna love!
Best Family Winter Attractions in Dubai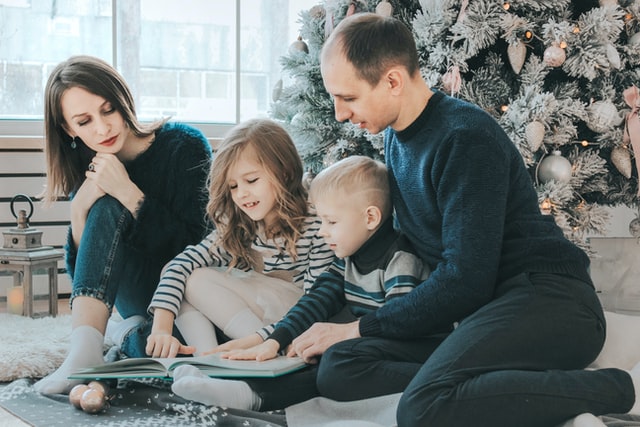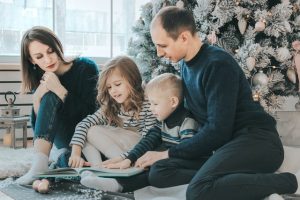 Family vacations, be it a day out or a small trip, it needs to planned with all of your family members. If you don't want a grumpy child or an angry spouse, we suggest you get around the table and sort it out. We are sure, you are going to like at least few of the options, if not all.
5. Dubai Miracle Garden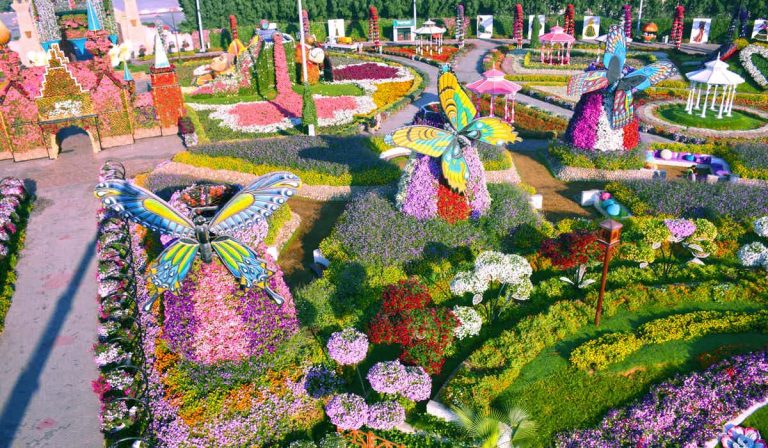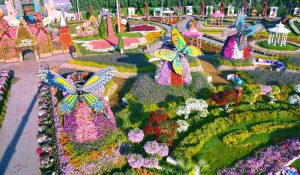 A place that takes going to a garden to a whole new level! Miracle Garden is the heaven on earth for nature lovers. Currently it holds two Guinness world records with the largest flower arrangement on display. The flowers at full bloom and at the best from mid-November to mid-May, making it, a good spot for the Winter family attractions.
The 72,000 square meter space, is arranged with 150 million flowers in colorful patterns and arches. Every year brings out a different theme and concept. The beautiful flower cascades consists of Cabanas, Lost Paradise, Lake Park, Hill Top, Floral Clock, Umbrella Passage, Dubai Butterfly Gardens, Gazebos, Giant Tortoise, Floral Castle, Disney Avenue, largest floral Mickey Mouse structure, Big Teddy Bear, 3D Floral Designs, Butterfly Passage, and many others. Along with that, pay a visit to the Butterfly garden and The Global Village.
Where: Al Barsha South Third, Dubailand, Dubai, UAE.
4. Motiongate theme park, Dubai


After a quiet day at the park, have a day full day of adrenaline at the Motiongate Theme Park. It is a part of the famous Dubai Parks and Resorts, along with other three major theme parks. Visit other parks as well, if you have time on your hand.
Both young and adults can enjoy the park as it has four zones for people of all ages. You can be on 27 different exciting rides and attractions, visit the Smurf village and enjoy the live shows.
Where: Dubai Parks and Resorts, Sheikh Zayed Rd, Dubai
3. KidZania Dubai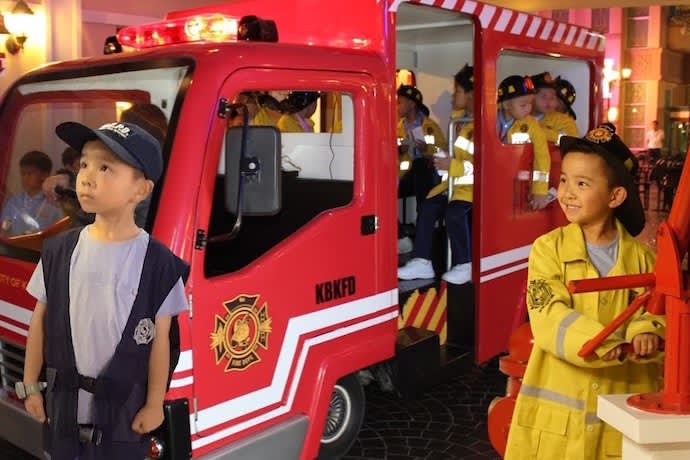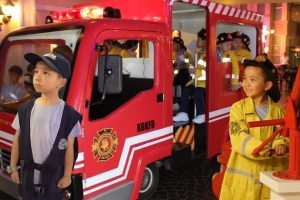 KidZania Dubai is the place where you can relax while your child can play. The 80,000 foot indoor resemble a well functioning city where your kids have real "jobs". Pilot, DJ. police officers, journalist, whatever they like. They earn KidZos, which is their currency. They can also have debit card. Sounds fun, doesn't it? But it is not just fun, it is a great learning experience for your child. Anyone from the age of 4 to 14 can get entry.
While the kids are in the city, you can relax in the lounge, talk with other parents or have some quiet time watching your favorite sport. Free Wi-Fi and TV room are also available. Your kids will be in safe hands with Zupervisors, who are guides taking care of them during activities. In case of emergency, all kids are electronically tagged with security bracelet, so you can keep track of them.
Where: You will find it at the Level 2 of Dubai Mall
2. Dubai Aquarium And Underwater Zoo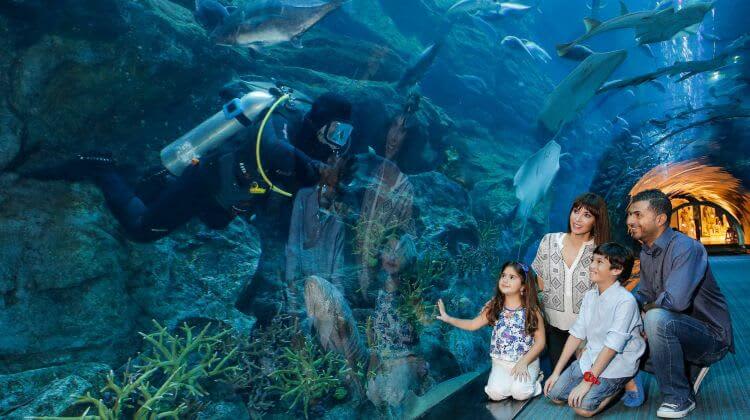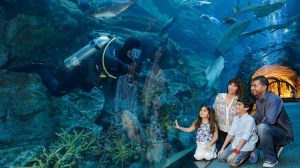 Dubai Aquarium and Underwater Zoo is home to more than 3000 aquatic creatures. A day out to a whole new world with the most diverse collection of marine animals doesn't sound too bad. This 10 million liter water tank has a 48 meter walk through passage, which can give you a 270 degree views from 11 meters below the surface of the tank. Don't forget to meet the a five-meter-long, 750kg Australian crocodile named King Croc.
Who said you must know how to swim, to meet the sharks? Fun fact: this aquarium has the largest collection of sand tiger sharks on Earth. There is also a section for the UAE's Night Creatures attraction: Arabian toads, giant camel spiders and scorpions. You should not miss the Kraken's Lair. It is a themed zone, where you can meet octopuses, nine cephalopod species, and even a life-size replica of a Giant Squid.
You can add on an experience, go for cage snorkeling, diving with sharks, scuba diving, and the glass-bottom boat ride! What a trip with adventure?
Where: The Dubai Aquarium and Underwater Zoo is located at The Dubai Mall, Doha Street off 1st Interchange. Sheikh Zayed Road, Dubai.
1. Ski Dubai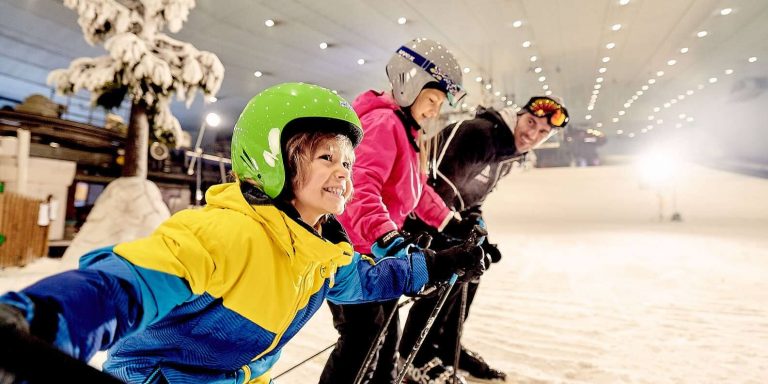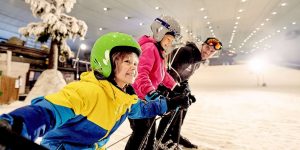 Welcome to the third largest ski slope in your world. Winter is sipping hot chocolate in middle of a snow fight. If you are missing snow, Ski Dubai is waiting for your arrival. Ski Dubai made lots of headlines not just as one of the winter family attractions but as a winter wonderland. It covers 22,500 square meters with 6,000 tons of real snow!
You can find five different slopes of varying length, one each for one family members. It has the world's first indoor black run that stretches for 400 meters and a drop of 60 meters. Go around and find the bobsled runs, tobogganing hills. For the little one, children aged between three to six can ho for ski classes at Ski Dubai Polar Bear Club. Snowboard lessons for anyone over eight. You can even hang out with the penguins, build snowmen or visit the snow cavern with the ice maze.
When your kids are out having fun, you can sip hot chocolate with whipped cream and marshmallows at the Avalanche Café's outer terrace. There is a sub-zero 150 meter zip line called Snow Bullet just waiting for you to soar 16 meters above the ground.
Where: Sheikh Zayed Rd, Dubai.
We hope you have a great day at these winter family attractions in Dubai with your loved ones! Don't forget to click lots of photos and have an amazing time.