Dubai is bound to make you tongue-tied and spellbound once you step into the city. The "city of the future" does not fall short of the expectation. A weekend will never be enough to experience everything the city has to offer. That said, we do plan to let you have a fun-filled Dubai weekend trip, that will give you the essence of this majestic city!
With TicketsToDo, you will be a part of a travel journal, full of tips, guides, and actual real-life user experiences. Skeptic about places for the trip? Why worry, when you can know it all about it, at home? Plan your trip, discover new activities and book online without hassle. For now, let's make that Dubai weekend trip happen!
Time for your quick Dubai weekend getaway
Saturday (Old Dubai waits for you!)
Hotels and Accommodations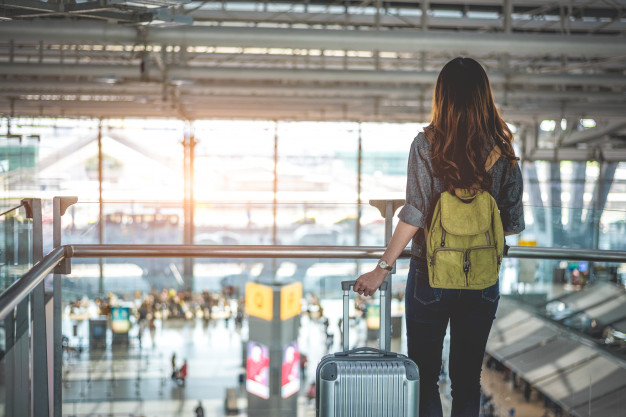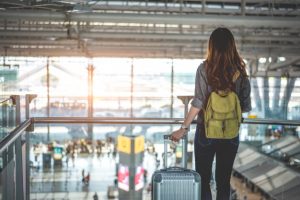 Arrival at Dubai International Airport. Collect your luggage and exchange a small amount of currency, for a cab.
Now, you can hail a cab or share a ride. (Learn how to get around your trip with the public transit guide.)
The best evergreen hotels are ready to welcome with amazing service according to your budget type. We suggest, the Al Khoory Inn located in Bur Dubai, for a budget-based Dubai weekend trip.
Old Dubai Awaits you: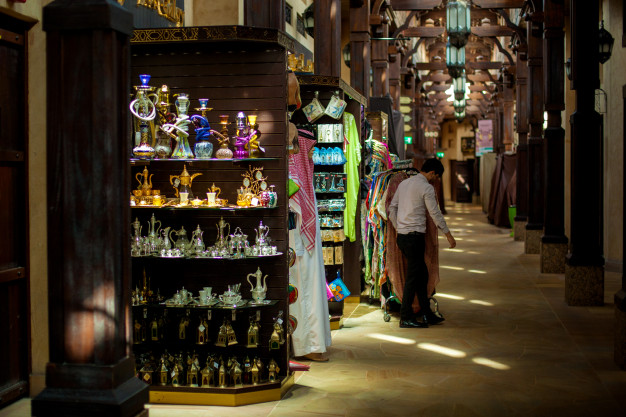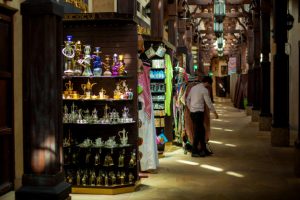 Bur Dubai is one of the two sections of Old Dubai. The other one being the Deira. Once you are there, let's have a taste of Old Dubai on your Dubai weekend trip? Get ready for the open markets or souks and the abra rides (traditional wooden boats). Here's what you can do in Old Dubai:
First, let's see the Textile Souk in Bur Dubai will offer you a wide selection of fabric and clothing. Remember to get a parka or two!
Then, you can cross the creek on an abra and arrive at Deira. That is going to cost you only one dirham.
After crossing the creek, your first stop is the Perfume Souk. Ouds and essential oils are ready on display.
Next, you can visit the Spice Souk. The spices are nothing but best. You can even pack some to take home with you. Choose from saffron, dates, and numerous other spices.
Don't forget to halt at the Old Souk for antique and priceless jewelry. Fun fact: Old souk is home to the world's heaviest gold ring.
Food and attractions: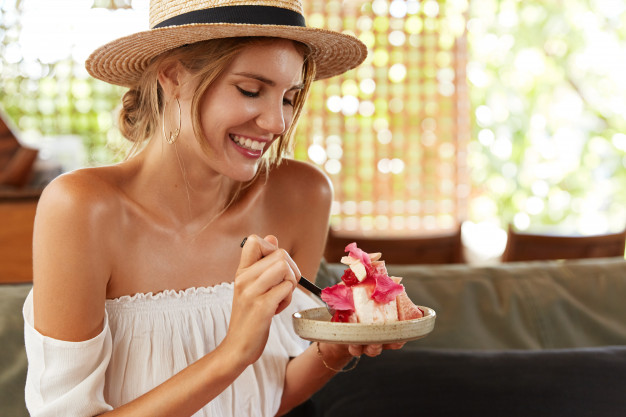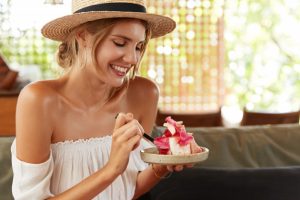 Now, all that walking is bound to work up an appetite. Fear not, there are plenty of places, from high-end restaurants to homely cafes to small dine-outs, ready to offer you out-of-the-world cuisine that you want to taste.
Let's not walk further away, rather dine at Bayt Al Wakeel Restaurant.It is located inside Textile Souq, so you can experience the cuisine as soon as you land. It claimed to be "an authentic restaurant with an amazing view of old souq". Learn about the real taste of Dubai while dining with an extension above the waters. Talk with locals and just relax for the meal.
Want a quiet café? Visit Arabian Tea House Restaurant & Cafe, you will find everything that modern Dubai misses. The simple and traditional interior complements the traditional cuisine. Try the Karak, if you visit there. You can even indulge in a conversation with the manager, who will happily tell you all about the food and history of the place, if you ask nicely!
After the hearty meals, here's few attractions you should pay a visit to:
The Dubai Museum in the famous Al Fahdidi Fort. Have a look at the city's history with the collection and artifacts that will make you just say "wow".
Dubai Frame is a marvel that deserves your time. The 492 foot tall and 305-foot wide picture frame is your time to whip up some photos for the gram. Tickets cost AED 25 per head, you will be on the 48th floor in just 75 seconds. You are now, at the center point of the culture pot of Dubai. The Old Dubai in the north and New Dubai in the South.
Time to hit the theatres! This is Dubai, so we need to have something spectacular. The "La Perle" will leave you grabbing your seats. Be mesmerized by the water flooding the stage, with performers delving into acrobats and stunts like never before. It will will the perfect end to your night.
Sunday (New Dubai is calling!)
Spending your mornings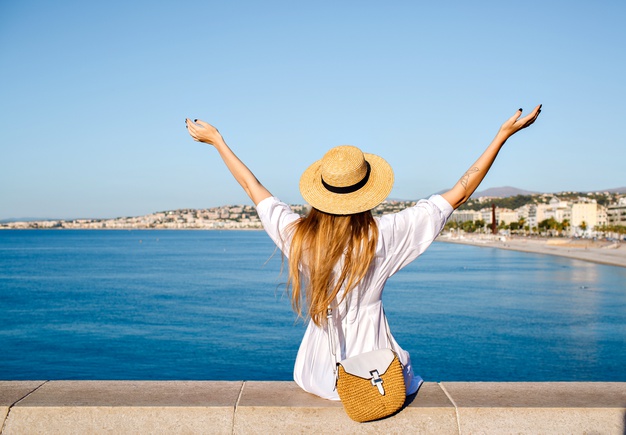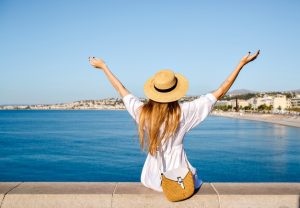 A day full of adventure calls out for a lazy morning. Get your daily dose of caffeine, pop some breakfast in and make your way to one of the 10 best beaches in Dubai. You can either hide away from the crowd at Al Sufouh beach or feel the adrenaline rush at kite beach with the beautiful view of Burj al Arab.
After you are done sunbathing, why not go a little shopping and dining? Don't worry about scrolling through different café and restaurants, cause Dubai Mall has both! One of the largest malls in the whole wide world calls to you. If over 1300 retail outlets, 200 vendors is not enough. They also have a 2.6-million gallon aquarium with glass-bottom boat tours, snorkeling cages for shark diving, and an Olympic-sized ice skating rink.
Attractions you can't miss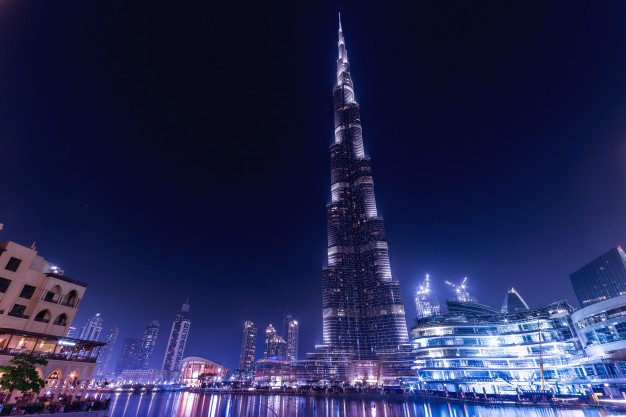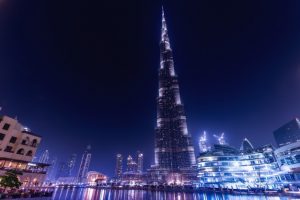 If you loved the attractions in Old Dubai, you will be completely speechless with what New Dubai has to offer. Here are few places that you need to keep on your checklist:
Palm Jumeirah: A human-made, palm-shaped island, that is visible from space. There are so many things lined up for the adrenaline junkies, From a speedboat ride, cruise to a helicopter ride!
Add the thrill to your Dubai Weekend trip, by heading to Dubai Marina. You can skydive over the Gulf!
Burj Khalifa: Visit the world's tallest building, and be on the top of the world. Who doesn't want to visit the highest observation deck ever built? Get to the 148th floor and sip your tea the sky lounge!
Get your cameras ready for the world's largest choreographed fountain. The Dubai Fountain is a 30-acre lake with nozzles jetting streams of water 50 stories into air! Also, more than 6,000 lights and 50 colored projectors just adds to the magic every day. The show start at 6 p.m. and runs every hour till 11 p.m. Visit when you like!
Now, that the perfect trip you have been waiting for. Travel with us and make your trip better with every save!
If you are planning to travel anytime soon, you avoid the hassle of standing in queues by booking your tickets from TicketsToDo.com. Apply the promo codes and coupon codes to avail of special discounts on the tickets from VoucherCodesUAE. 
Keep in touch with us on [email protected] and follow us on our Social Media channels to share your experience.