You are missing out on a lot if you don't consider an outdoor activity in Qatar. Discover Qatar's Mangrove Kayaking Tours at its best. The Mangrove Forests are diverse coastal ecosystems. Mangrove Forests have a complex root system and thrive in hot, muddy, salty, and harsh coastal conditions that would kill most plants. They are rich in biodiversity and breed numerous fishes, shrimps, crabs, and a variety of other species.
TicketsToDo is your online ticketing portal for activities, attractions, and more! So, whether you're planning a solo trip or a family vacation, visit this website for some great things to do in the MENA region.
Al Mafjar Mangrove Kayaking Tour
Kayaking among the Al Mafjar Mangroves is among the most beautiful experiences you can witness in your lifetime. Book a Kayaking Tour through the mangrove forest for a thrilling time and an amazing getaway with your loved ones. Explore the beautiful North-Eastern coast of Qatar, surrounded by greenery and a wide variety of unique fauna including seasonal flamingos and herons. Away from the desert landscapes and bustling city life, this place will delve you into another world. One would find it hard to believe that such a lush green natural habitat exists in Qatar.
Book Your Mangrove Kayaking Tour

Al Thakira Mangrove Forests
The Al Thakira Mangrove Forest is among the oldest and largest forests in Qatar. The Al Thakira Mangroves is located north of the seaside city of Al Khor, Qatar. Visiting the Al Thakira Mangrove Forest would be like a breath of fresh air.
Mangroves in Al Khor Island
Purple Island/Al Khor Island is located in the municipality of Al Khor on the northeast coast of Qatar. It got its name from the fact that back in the day, it was the site of the operation for the purple dye industry. Mangrove Forests in shallow lagoons, small fish, crabs, and birds are seen here. A wooden bridge is built within the mangroves and above the water channel, which is one of the popular attractions of this island.
Related Article: Why desert safari in Qatar should be on your bucket list
Why should you consider Qatar Mangrove Kayaking Tours?
Kayaking in the mangrove forests is a fun way to connect with nature. It is also a good way to perform some physical activity whilst being in the midst of nature. Kayaking is a water sport using a "kayak" which means a man-boat or hunter-boat where the person has to use a double-bladed paddle to move in the water. Owing to the kayak's narrow canoe-like size it has a high range and adaptability to explore unreachable parts of the wild.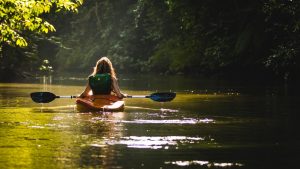 It is an amazing hobby
Kayaking is a great hobby to relax and enjoy nature. Adults and children love to explore new places so you can unleash the explorer in you, using a kayak. It is a good way to disconnect from other unnatural forms of entertainment. The calmness and serenity you experience while paddling in a water body will help you to de-stress and give you peace of mind. So, pick up this healthy activity and share laughs and good memories with your loved ones.
Discover Wildlife
While kayaking your way into the mangroves you can observe various flora and fauna up close.
Flora– Mangroves are of different types, in Qatar, we have Avicennia marina, commonly called the white or grey mangroves. Observe the pneumatophores (aerial roots) of the mangroves, above the surface of water that aid them in gaseous exchange.
Fauna– The mangrove forests are home to over a hundred types of birds. People who are fond of birdwatching can get their binoculars to observe a wide range of birds. The ecosystem also attracts migratory birds like flamingoes and herons. Other forms of fauna like the purple crabs and small minnows are also found here.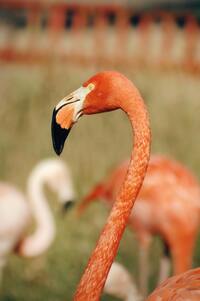 Photography
If you are a keen photographer who loves to capture wildlife and nature at its very best this is the place for you. The scenic beauty is provided by the waterbody surrounded by the green stretches of mangroves. The different species of birds and other forms of fauna are a sight to behold.
Related Article: Everything you need to know about 3-2-1 Qatar Olympic & Sports Museum
Other Activities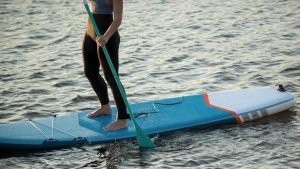 Other recreational activities include standup paddling, camping, hiking, and biking by the beach. Visit the beachside and plan a picnic there with your family and friends. While children play and collect seashells you can unwind by strolling along the beach. You can camp by the beach for the night for a beautiful night view of the waters. You may then head out for an early morning kayaking tour session and be just in time to catch an amazing glimpse of the sunrise.
While you are visiting Qatar and planning on doing any online shopping in Qatar, don't forget to check CouponCodesME, the Middle East's leading coupon codes website for the best deals and offers on a wide range of products.