2021 brings us one of the most anticipated events in Dubai in many years – World Expo 2020. This fall, millions of people will come to Dubai for one of the most fascinating shows in the world. One thing we can be sure of – there will be a lot of emotions, entertainment, and unforgettable attractions. Are you planning to come to World Expo 2020 and wonder what you can do in your free time in Dubai? Check this article and learn more about what you can do in this beautiful city if you have some time to spare. Here, the best things to do during Dubai World Expo 2020!
Get Your World Expo Dubai Tickets Here
Fun Things to Do in Dubai
Dubai is a city where you just can't get bored. No wonder that each year millions of tourists visit the largest city in the United Arab Emirates. World Expo 2020 is then a perfect opportunity for you to visit Dubai, too. There are so many things to do in this amazing city. Surely everyone will find something for themselves! If you are a fan of cinema, we recommend you to visit Bollywood Parks. Feel like a movie star and experience the joyful world of Mumbai's famous film production!
If you like water adventures and adrenaline rushes, you should definitely visit the largest water park in the Middle East. Go to Atlantis Aquaventure, where you can even see how sharks are fed or have access to a private beach.
Or perhaps an extreme fear is what you like to experience? With Hysteria Haunted Attraction it is possible! Your nightmares will become a reality – will you have the courage to enter this haunted house?
Top Attractions for Kids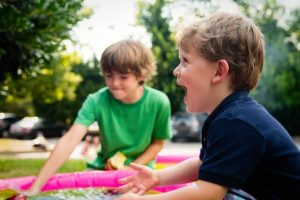 Are you going to visit World Expo 2020 with your child? Don't worry – Dubai offers plenty of fascinating attractions for children. For sure, your kid won't be bored there! Theme parks are great as entertainment for the whole family! We especially recommend Legoland Dubai – your child will be over the moon spending the whole day surrounded by LEGO blocks. And who knows – maybe you too will let your imagination run wild and just have some fun.
We also have a great option for children who love to explore the world and learn through fun – KidZania. Let your child be whoever he/she wants – fireman, policeman, doctor, or pilot.
Related Article:7 top attractions in Dubai your kids cannot afford to miss
More attractions for you in Dubai during World Expo 2020
Don't hesitate and buy your tickets to Dubai for World Expo 2020! As you can see, there are many attractions in this fascinating city. Expo 2020 will therefore be the perfect opportunity to visit Dubai and have an unforgettable time. It will be a lifetime experience for you! If you want to learn more about Dubai Expo 2020, read our blog articles: what is Dubai World Expo 2020 and what souvenirs to buy during World Expo 2020.
Also, enjoy this video on interesting facts on the World Expo 2020:
If you are planning to travel anytime soon, you avoid the hassle of standing in queues by booking your tickets from TicketsToDo.com. Apply the promo codes and coupon codes to avail of special discounts on the tickets from VoucherCodesUAE.
Keep in touch with us on [email protected] and follow us on our Social Media channels to share your experience.
Related Articles:
World Expo 2020 Dubai: 10 themed weeks to keep you entertained