Singapore is notorious for its larger-than-life outlook, all packed into a compact island-state in the heart of South-East Asia. Known as 'The Lion City, Singapore is one of the most appealing travel destinations having gained popularity for its interesting architecture, buzzing food scene, and immaculate natural beauty. For those seeking their great escape to a place where they can experience nature and metropolitan lifestyle at its finest, Singapore is the place to be.
There's a lot of pros about traveling to Singapore, and then there's a con. A lot of adjectives can be used to describe The Lion City, and "expensive" is surely one that's evergreen on the list. A trip to this exotic location can take a toll on your budget if the itinerary isn't planned out carefully. But, why should your pocket hold you back from exploring Singapore? Here's one thing for certain, you've got nothing to fear.  If you're ready to embark on your journey into the land of the melting pot of culture, continue reading our first timers guide on how to make your travel to Singapore budget-friendly and memorable!
Before Travelling to Singapore
Visa: Most travelers are not required to have a visa for entering. Once you arrive at Singapore's Changi Airport, you would be required to present your embarkation/disembarkation card at Immigration. If the traveler is above 6 years of age, they may also be required to do fingerprint scans as part of the Immigration Procedure.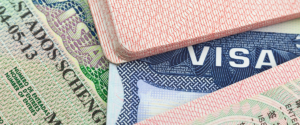 Customs: In case Singapore is your layover destination, you can download the mobile app for Singapore Customs, 'Customs@SG' to declare and pay duty/GST (Goods and Services Tax) for purchases you may have made overseas. This can be done on the go all thanks to the mobile app before reached the checkpoint in Singapore.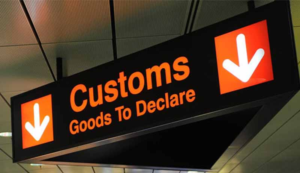 How to Get to Singapore?
By Air: The Changi Airport is one of the most well-connected airports in the world, managing more than 100 airlines that fly to approximately 300 metropolises. You can travel by the local airlines which includes the famous Singapore Airlines. Looking to fly on a budget? Tiger Airways and Scoot are your best bet.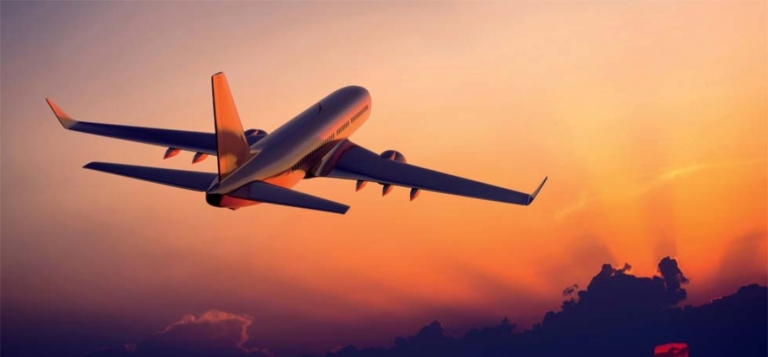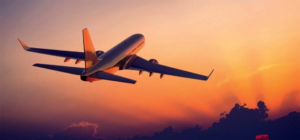 By Sea: If you're feeling fancy, cruise your way into The Lion City, one of the most active cruise hubs in Asia. There are several cruise operators you can choose to travel with – from ones that are luxurious to those that are light on the budget. Marina Bay Cruise Centre, the city's newest ports, can take in some of the biggest cruise liners from around the world today.
By Land: If you're someone who enjoys long drives, plan an exciting drive to Singapore and witness beautiful sceneries as you get to The Lion City. There are checkpoints that Singapore has on land – Tuas in the West, and Woodlands up north, which work round the clock.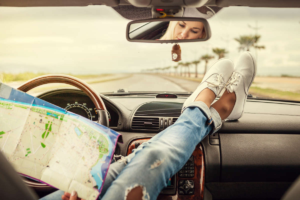 Where to stay in Singapore?
Accommodation in Singapore is by far the most expensive part of the visit. There are tons of 4 or 5-star hotels lining the popular Orchard Road and Marina Bay areas. City Hall is another good spot to find your lodging, while Clarke Quay provides good accessibility to Chinatown and Riverside. If you're looking for something much cheaper, areas like Dhoby Ghaut and Little India have got hostels and dorm rooms that are great for travelers on a small budget.
How much does accommodation cost?
On average, you would be paying anywhere between 15-17 SGD per night for a single bed in a hostel. Most of these dorms have basic amenities like free WiFi, free breakfast, and in some cases, free linen. A room in a 2-star hotel would have features such as air conditioning, personal bathrooms, free WiFi and TV, the starting price for which is approx. 45 SGD per night. If you want to experience holidaying in big hotels, the range would be between 80-110 SGD. For those who are comfortable sharing spaces, shared rooms are available at 22 SGD per night and studio houses can be rented at 85 SGD. Both these options can be seen at Airbnb.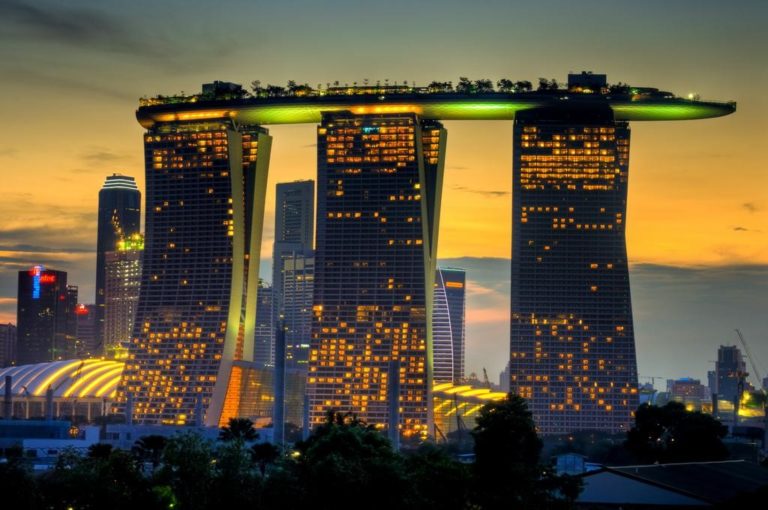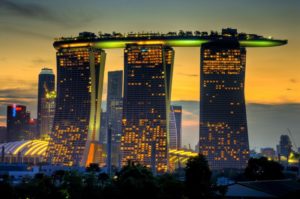 Where to eat?
Because Singapore is home to several ex-pats, the food scene reflects diverse tastes. Chinese and Indian foods are highly popular and cost around 8-9 SGD per meal. You can also discover the local, Singaporean cuisine in seafood is the big player. Get down and dirty with street eats that sell food for under 6 SGD per meal but give you a bang for your buck with exquisite flavors. Casual dining can cost around 20 SGD after which, the price has no boundaries depending on the restaurant you decide to eat at.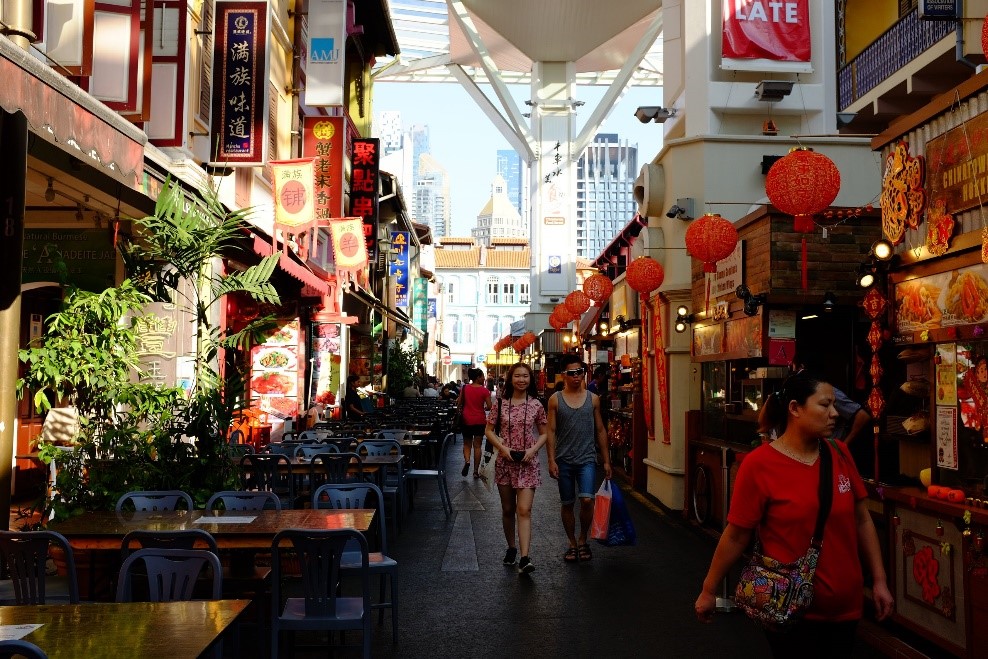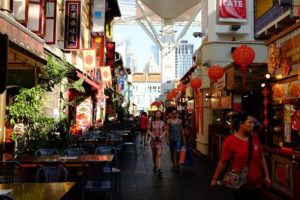 Places to visit in Singapore
Singapore Sight Seeing Bus – One of the best ways to take in the delights of the city is by making use of the hop-on/ hop-off Singapore Sight Seeing Bus. All the big attractions that Singapore is known for can be covered – Marina Bay Sands, Chinatown, Collyer Quay, Botanic Gardens, Buddha Relic Temple – the list goes on! You could opt between the 1 or 2 days Singapore Sightseeing Bus Pass or get the Singapore Night Tour Sightseeing Bus Ticket to get a glimpse of the Singaporean Night Life.
MRT & Buses – While the city is bustling with several buses and taxis, the Mass Rapid Transit (MRT) is at the heart of transportation within the city. The prices for MRT tickets differ with the distance covered but on average cost 4 SGD.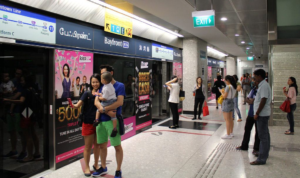 Singapore Tourist Pass –With this pass you can get unlimited rides on MRT & buses for a specific time period. Charges are:

1 Day Pass – 10 SGD
2 Day Pass – 16 SGD
3 Day Pass – 20 SGD
What to Do in Singapore?
Pop into Singapore Zoo – For all you animal lovers out there, the Singapore Zoo offers you the opportunity to see over 3,600 birds, mammals, and reptiles. The Night Safari at the zoo is one to watch out for and costs 71 SGD. Keep yourself well sated before you head out to the zoo or carry your food with you since there are no proper restaurants, and the food offered is well overpriced. Visit the zoo during the day for 48 SGD starting from 8:30 AM – 6 PM and come back at night for the safari.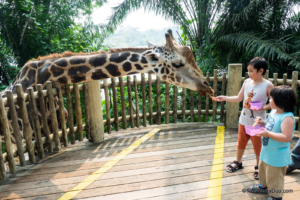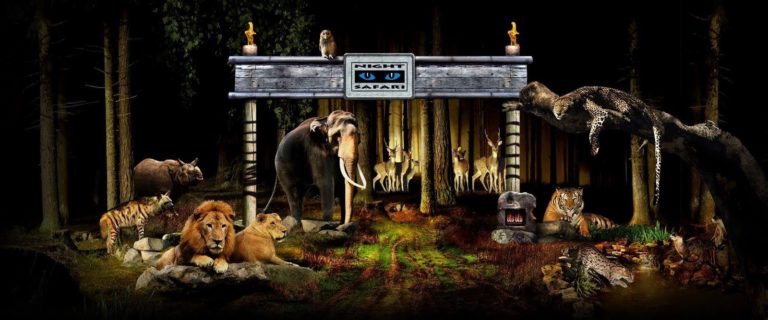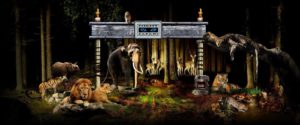 Eat Away at Boat Quay – The hotspot for great activities, Boat Quay offers great options for dining and entertainment. Unwind after an eventful, sightseeing day at the Boat Quay. Don't forget to tag your camera along to capture architecture and quirky statues that line the bayside.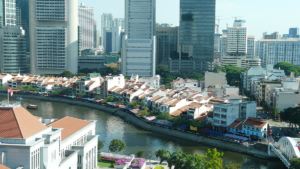 Party at Sentosa Island – Considered a fashionable spot amongst residents and tourists alike, Sentosa is your ideal party destination. Visit the Tiger Sky Tower (18 SGD) or Universal Studios. To get to Sentosa, you'd have to hop on the Sentosa Express, the cost of which is 4 SGD.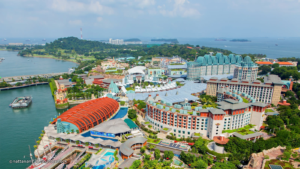 Eat at Little India – A trip to Singapore calls for a visit to Little India. Cheap, scrumptious food, delicious snacks, and a bountiful of souvenirs await your presence!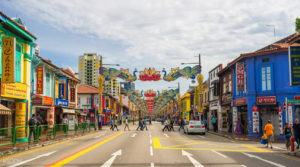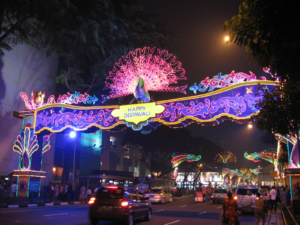 Catch the Supertrees in Garden by the Bay – Situated along Marina Bay, the modern landscape project comprises artificial "Supertrees". These trees are metal structures that are home to 200 varieties of orchids and other exotic plants that creep along the exterior, creating plush, colorful skin.
Stroll through Chinatown – Soak in the traditional Chinese lifestyle without having to make a trip to China. Snuggled next to the modern Central Business District, Chinatown is the place to get a feel for Chinese traditions within Singapore. Filled with craft stores, stalls, temples, and restaurants, the streets of Chinatown make for an amazing place to get big bargains.
Connect with Nature in Singapore Botanic Gardens – The gardens are nestled adjacent to the city, with the National Orchid Garden being the center of attraction. Take a whiff of over 1,000 orchid species and bask in their glory.
Go to a free concert – If you're a fan of all things music, you must check out the Singapore Symphony Orchestra that holds concerts across venues in the country. More details can be found at their website.
How to Save Money while in Singapore
Make use of public transport that is available in abundance. Also, make sure to get the Singapore Tourist Pass which will allow you to travel multiple places for just 10 SGD per day.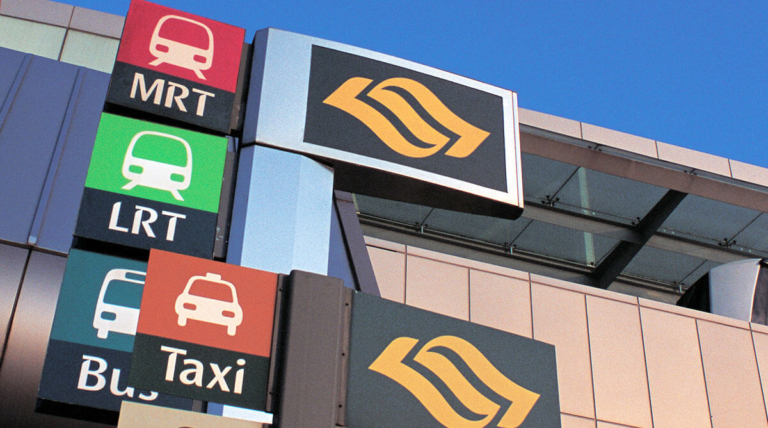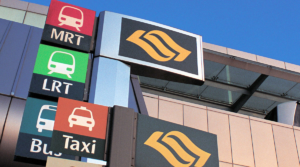 Cheap food can be found at Smith Street, where stalls offer finger foods for under 6 SGD. A trip to Little India is another place to get a chance to sample local delicacies at low-costs.
Since alcohol is quite expensive in Singapore, happy hour is your best friend. Keep your eyes peeled for deals where you buy one and get another drink free.


Forget bottled water and save both your money and the environment! Tap water in Singapore is safe to drink, making it unnecessary to buy water.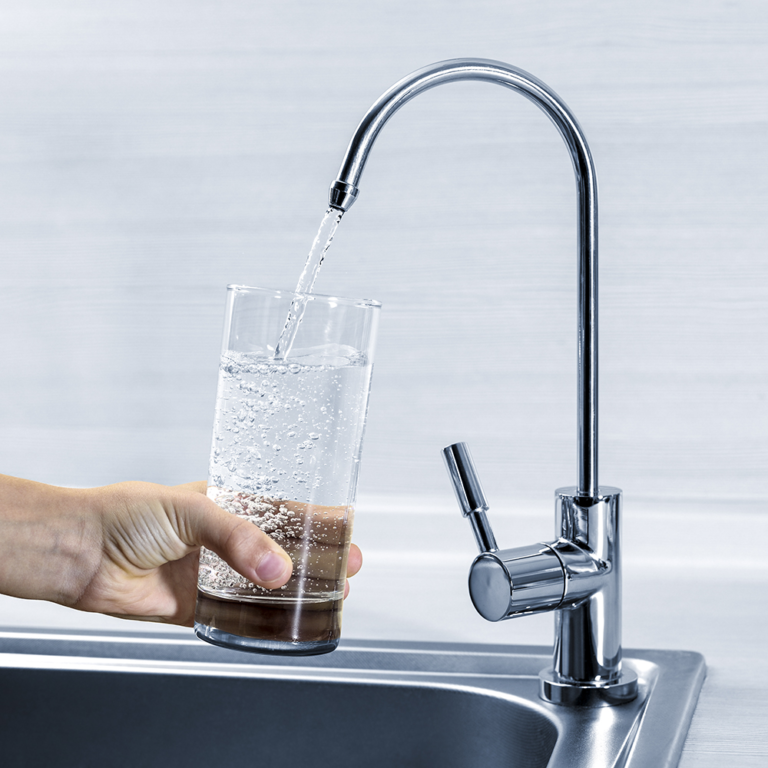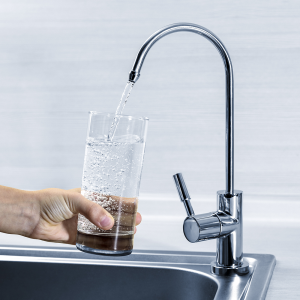 Traveling on foot costs practically nothing and is the best way to explore the culture, architecture and rich heritage of Singapore.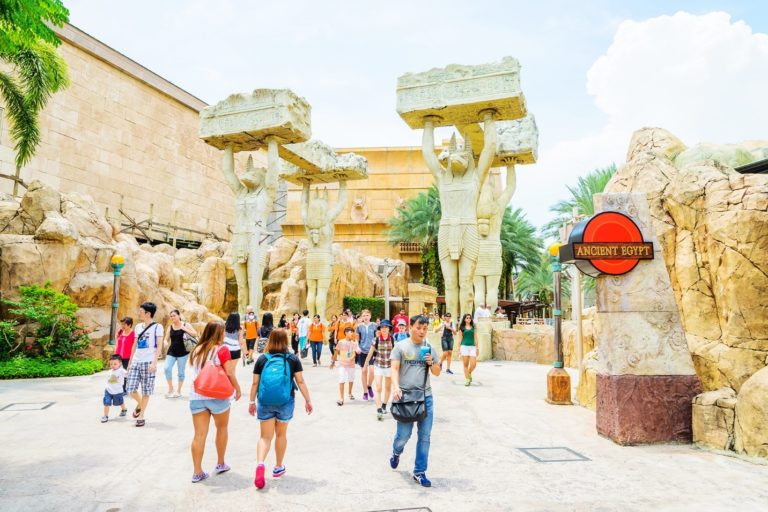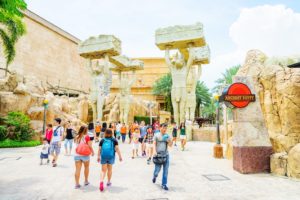 And there we go, your detailed guide to enjoying a fabulous vacation in Singapore! Stay tuned to this space for more information on interesting spots to visit in Singapore.
Feel free to check out what to do in Ras Al Khaimah – we've prepared the best ideas for a splendid trip!
Happy Holidays!
If you are planning to travel anytime soon, you avoid the hassle of standing in queues by booking your tickets from TicketsToDo.com. Apply the promo codes and coupon codes to avail of special discounts on the tickets from VoucherCodesUAE. 
Keep in touch with us on [email protected] and follow us on our Social Media channels to share your experience.