There are a lot of times when we're traveling when we leave our house feeling like we might have left something behind. Sometimes it's our sunscreen, while other times we realize we've forgotten tiny essentials that we require on our vacation. If you're the kind that ends up forgetting their passport on the way to the airport then this is the guide for you. And if you scoff at those who do, this guide can your checklist before you begin your travel.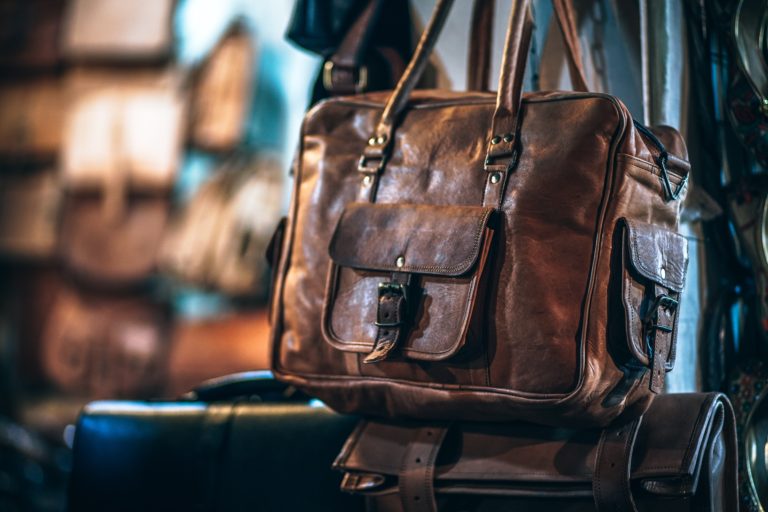 Make sure you're carrying suitable luggage : 

 




If you plan to go on a 

two day

 trip, it wouldn't make sense to carry a 4 wheeler suitcase. For shorter trips you can to carry a light duffle bag to fit in those clothes or you could choose to fit them in on an overnight carry bag. Carrying a heavy suitcase will defeat the purpose of being able to travel if you're dragging your stroller through the sand. Carry your luggage in the most efficient and stress 

free way

. This will not only help you have less weight to carry with you but it will also allow you to be less anxious about whether your luggage is going to fit in your car or not!

 




Power Adaptor!

 


We live in a world where constant contact is necessary! If you end up losing your luggage you always have your phone to call someone out to help you during your emergency. But what if your phone runs out of battery? You don't want to be stranded. If you're taking a trip abroad, you'll notice that not all plug points are similar. That's why a power adaptor could be necessary.


Portable Pillows

 




If you've frequented the airport you will notice pillows are now an 

accessory

 that everyone is investing in. You can find different kinds of pillows available at a variety of prices. If you're stuck at the airport, waiting on the bus or placed 

any where

 for long hours, you will get tired of lounging in the same position. In that case you should probably make sure 

your

 comfortable enough. Not only is this a great investment for travel but you can use this pillow while you relax in your own home!

Toilet Bags! 

 




We all have our bathroom decorated with our essential bathroom products. While some of us have more than the other, when we travel we make sure we take them with us because it wouldn't make sense to buy new essentials. Unless your travel with an extremely heavy bag and essentials are the least of your worries. You could run the risk of having your lotion mar your entire wardrobe, so it would make sense to keep them safely inside the safety of your toilet bag.

Shoe bags : 

 




Most of us undermine the necessity of a shoe bag. Have you ever noticed how much space your shoes may take up or how they leave your clothes quite dirty once you're back from your 

vacation.

 What's the best way to avoid that? Carrying an easy and packable shoe bag. If you chose to purchase an 

affordable

 shoe bag online you can carry your shoes in separate bags leaving you enough space to fit them in your suitcase. In case you're looking for a particular pair, finding them will now be easier since they've been 

organized

.

Travel 

Mug :

 

 




Everyone is skeptical of the water we have to consume while traveling. Apart from the water, none of us know how hygienic the cutlery might be for us. Which is why 

stainless steel

 mugs are the way to go. Whether you want to pour yourself a cup of coffee or a warm cup of tea, there's nothing that can stop you. You get travel mugs that allow you to keep your drink in an air tight container as well and you've killed two birds with one stone!

Mosquito repellent :

 




No one wants to stay in because they've been bit by the bug. And germs aren't the only bugs that can bother you on vacation. Mosquitoes can carry strange and harmful diseases, and not only them but a wide range of insects can end up raining on your parade especially if you're visiting a destination during the monsoons! Many countries may not be known for their 

hygienic

 living conditions which is why it would make sense for you to be safe rather than sorry.

image source : pexel

Storage Boxes : 

 




 

Whether it's medicine, snacks or even first aid. Seasoned t

ravelers

 always carry multiple storage boxes along with them. You can always use them to store your medicines and separate each box with your required dosage. You can always pack a few snacks in your 

bag pack

.




Zip lock 

bags !

 




This would be our second most underrated item for travel! If you like to keep things 

organized

 then this is an item that you need to keep!

 




Whether it's spillage or storage, it will be your savior. You can even use them in place of toilet bag if you want to use up minimal space.

Passport Cover :  
If zip locks are your jam then a passport cover will something you probably already own! If you don't then you probably should. This will keep your passport protected from rain, sand or storm. Whether you drop a cup of coffee or your delicious drink, this will make sure that your passport stays completely clean all year round.