Visualize, futuristic looking skyscrapers against a sparkling harbor line, and a sea of traffic overlooking it. This modern and futuristic visual is what current Hong Kong looks like. Culturally rich and advance in many aspects, Hong Kong is one of world's major tourist attraction. It is the most high-tech and fascinating place to explore, and you should not leave any stone unturned upon your visit there. Which is why we've listed all the hotspots you must visit and things you must do during your Hong Kong Travel. Because, when in Hong Kong, never give up any chance…
Best Hong Kong tourist attractions you need to explore
Victoria Peak
Image Source: Wikipedia

The first thing to check off your Hong Kong bucket list is to take in the view of the famous, Victoria Peak. It's about a thousand feet high that gives you a breathtaking view of Hong Kong Island, Kowloon's eight mountains and the Victoria Harbour. The view during the day and night cannot be compared to each other, they would not do any justice, as wouldn't the description. You will just have to witness this and then spread the word of the natural beauty.
Eat Your Way To Dim Sums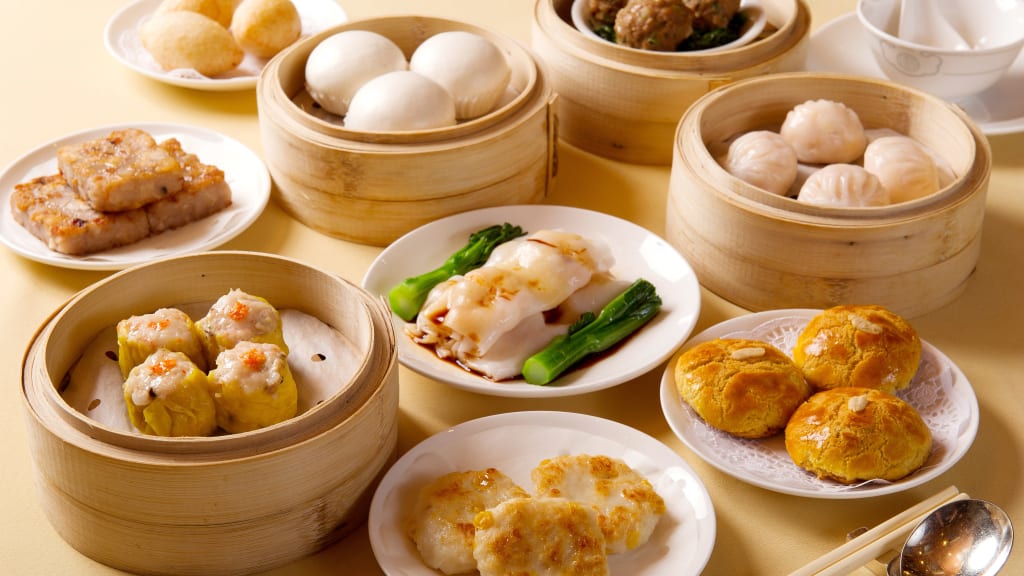 Image Source: CNN

You've probably heard of Dim Sums but do you know the meaning behind this? It means touch your heart, and quite literally the food does stay true to its meaning. Hong Kong restaurants and stalls offer the most amazing and scrumptious dim sums. There's a large menu that goes along when you start of with the regular dim sums, it's followed by pork buns, turnip cakes and shrimp! The list is endless but is the food you HAVE to try when you're walking through the streets of Hong Kong. Returning from a trip of Hong Kong and not have eaten the dim sums can be a crime, not punishable but not forgiven either…
Peace Be With You
Buddhism is the most followed and traditionally influenced religion in Hong Kong. The giant statue of Gautama Buddha sits on an enormous lotus throne in Lantau Island, Hong Kong. If you are able to walk through and climb to the top you can gain access to a viewpoint so incredible which makes it a tourist attraction that is not to be skipped. Which is a hint for you, do not miss this top and do not miss a chance to feel at peace because this trip will definitely make you feel it. Also, did we mention that to reach this place you would have to ride a cable car?
Art Basel, Hong Kong
Hong Kong is a culturally rich and advance place, which means not only do they have monumental locations and food joints to visit, they have incredible art. The Art Basel is the MOMA (Museum Of Modern Art) in Hong Kong, except this is only displayed during spring which means you've got to plan your holiday accordingly because you do not want to miss incredible and super cool art that will leave you awestruck!
Disneyland Hong Kong
Image Source: CNN

When you plan a visit to Hong Kong, the first place that would pop up on your search is Disneyland. The theme park, with many areas like Tomorrowland, Grizzlyland, Toystory Land and many more. It's a place for all age groups to enjoy and relax and experience Disney as it is. You've probably wanted to feel like a prince/ princess well the time is right and the location is exact, go live your childhood dream at Disneyland.
Float Away On Jumbo Kingdom
Image Source: Flickr
As the photograph depicts, the Jumbo Kingdom is a floating palace restaurant that definitely calls for a trip there. It is an iconic attraction where even celebrities have frequented. The decorations and ambiance of this floating restaurant will take your breath away and make that day a memorable one. So, do add this to your list, you would definitely want to visit a place that celebrities did too.
Observe Close
The Observational Wheel in Hong Kong works as a Ferris wheel that gives you a panoramic view of the famous skyline and harbor of Hong Kong. The best time to get a ride on this would be during the sight, as the entire place lights up and gives it a very spectacular field. This location could be used very wisely as it is quite a romantic spot in Hong Kong.
Avenue Of STARS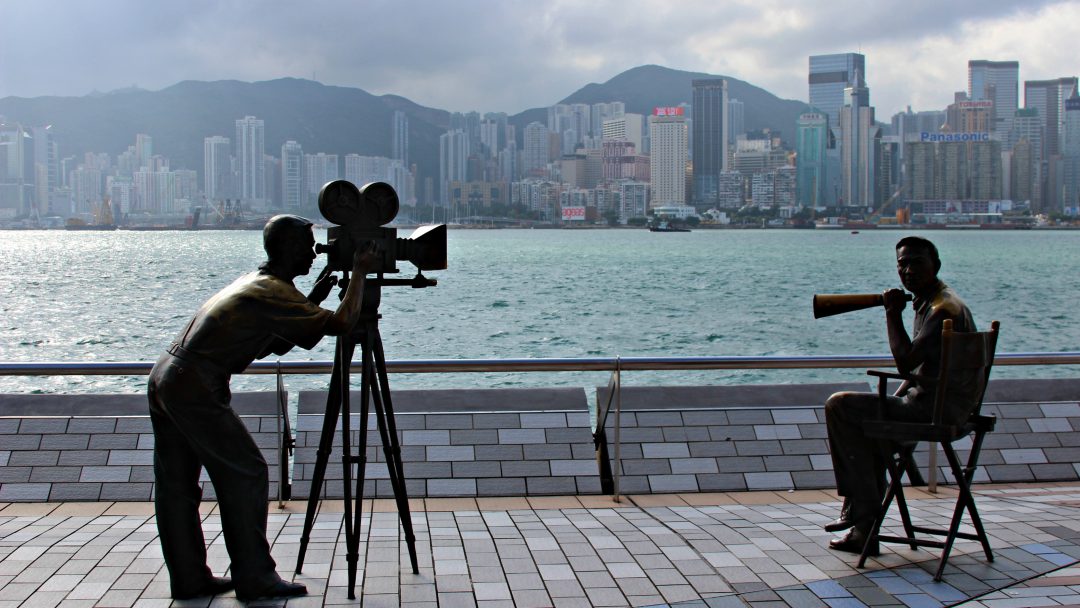 Image Source: Japan-Hub

Avenue Of STARS is a model of the Hollywood Walk Of Fame. It's a walk across the Victoria Harbour and honors celebrities of the Hong Kong industry. Although you may know very few or no actors, this place is definitely one to visit because of the actor's statues and the ambiance of it entirely.
Madame Tussaud's
Madame Tussaud's is a very popular chain of wax museums wherein wax statues are created of well-known celebrities and popular figures from around the world. This will give you the best opportunity to take a photo with a celebrity if you haven't yet gotten the chance too. Also, the work of Madame Tussaud's is quite renowned and very surreal.
Ride Along The Star Ferry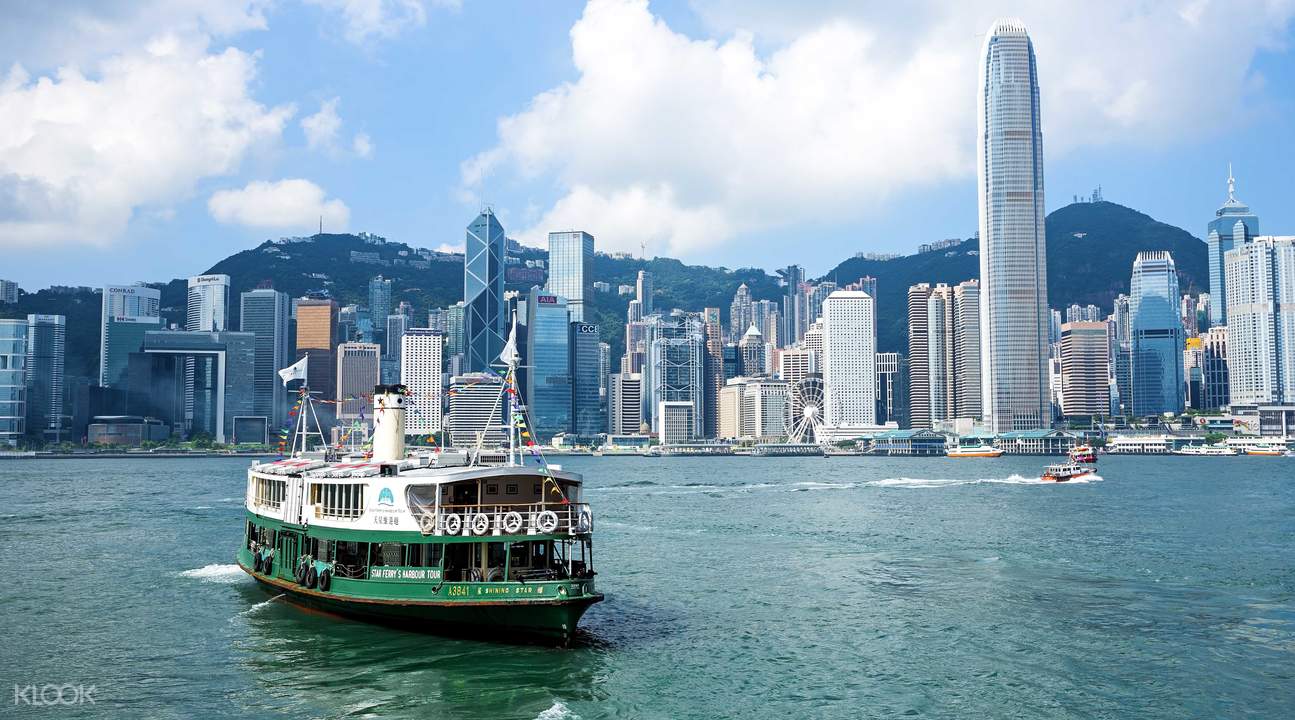 Image Source: Kook 

You have experienced the travel on all, by walking, through cable cars, through cars, not it's time for you to end your trip on a water trip. Experience a different thrill on the Star Ferry. It has activities and the best views of Victoria Harbour and the ocean, it's definitely worth your money. While traveling by the Star Ferry you can also enjoy the Symphony Of Lights show at night which is a beautiful frenzy of colors displayed.
Article Source: Sybil Braganza