Whether it is to explore new places or just to take a break from monotonous schedules, all of us travel for different reasons. The ongoing global pandemic has left us with a lot of uncertainty, especially when it comes to traveling. But once it's safe to travel again, you definitely should have Malaysia on your bucket list. Located in Southeast Asia, this is a popular destination for many tourist attractions. TicketsToDo brings to you the top things to do in Malaysia.
Best things to do in Malaysia
Now popular for scuba diving and snorkeling too, Malaysia boasts of rich history and vibrant Malay culture. The country has so much to offer- from fantastic cuisine to stunning national parks, pristine beaches, theme parks, popular aquatic attractions. Add the best places to visit in Malaysia to your Bucket List and have a great time in this Southeast Asia region.
Kuala Lumpur
1. Petronas Twin Towers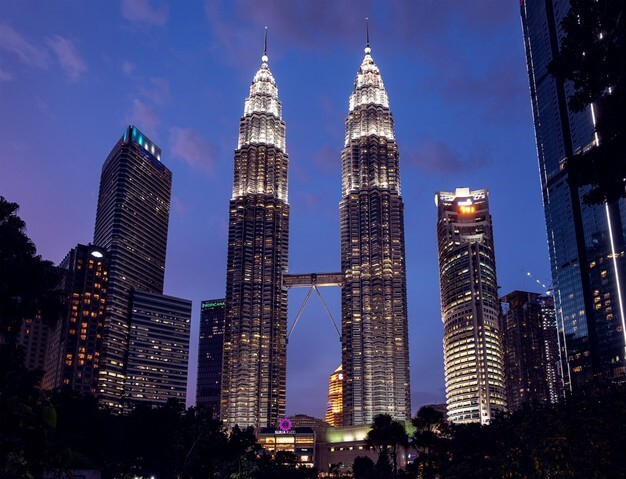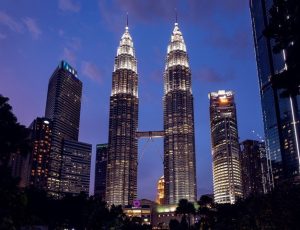 The tallest twin towers in the world are a must-visit for any first-timer in this pretty South East Asia country. Built in 1998, this pair of iconic Petronas towers in peninsular Malaysia is an international symbol of the country's growing prosperity and ambition. The main attraction here is the skywalk over the sky bridge that connects them together from where visitors can get amazing views of Kuala Lumpur and KLCC Park at the base of the Petronas Twin Tower. This iconic structure flaunts Islamic-inspired architecture and houses a number of attractions. You can also shop at Suria KLCC- one of the largest shopping malls in Malaysia.
Address: Concourse Level, Lower Ground, Kula Lumping Lumping, Malaysia Kula MY, Kuala Lumpur City Centre, 50088, Malaysia.
Operating hours: Daily from 9 AM to 9 PM.
Book Petronas Twin Tower tickets!
2. Aquaria KLCC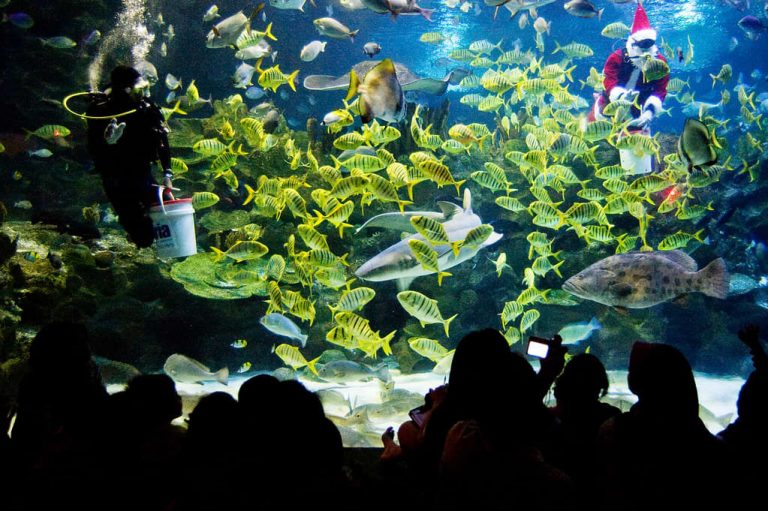 This oceanarium is located beneath the Kuala Lumpur Convention Centre and houses over 250 different species and 5,000 Malaysian land and aquatic animals and also from around the world. Situated in the heart of the city, Aquaria KLCC is one of the most popular tourist attractions. This is one of the top 5 aquariums in entire Asia where you can explore the depths of the ocean, with shark diving, discovery hunting, and thrilling exhibitions.
Address: Kuala Lumpur Convention Centre, Jalan Pinang, Kuala Lumpur City Centre, 50088 Kuala Lumpur, Wilayah Persekutuan Kuala Lumpur, Malaysia.
Operating hours: Daily from 10 AM to 7 PM.
Check out our YouTube video for more interesting places to visit Malaysia here:
3. Kidzania Kuala Lumpur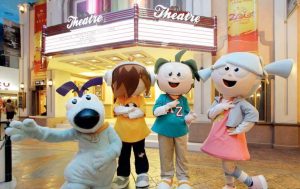 If you are traveling to Kuala Lumpur with your family, this would be the perfect place for kids. Kids would love this place where they are allowed to role-play adult jobs and even earn money! Kidzania Kuala Lumpur is exclusively for the little ones and offers more than 70 interactive games and attractions. They can try out different professions like being a doctor, mechanic, painter, and many more. This is one of the popular things to do in Malaysia and would easily make for a fun place to keep your child/ren entertained all day. So don't miss out on the opportunity to take your little ones here for a fun outing.
Address: Curve Nx, 18, Jalan PJU 7/5, Mutiara Damansara, 47810 Petaling Jaya, Selangor, Malaysia.
Operating hours: Every day from 10 AM to 6 PM; the attraction remains closed on Tuesdays.
4. Sunway Lagoon Malaysia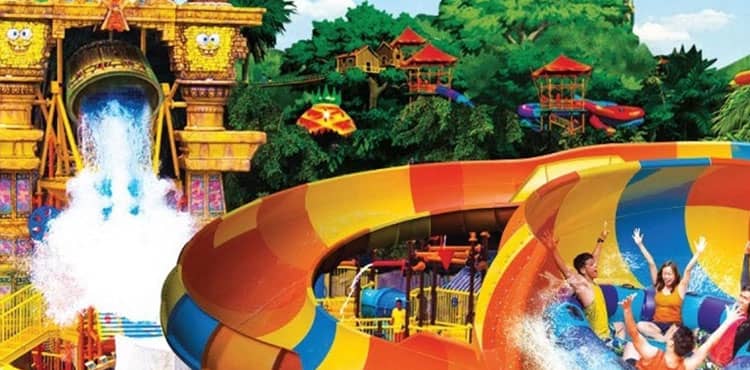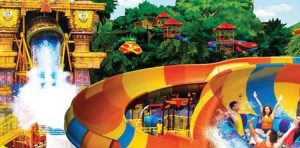 Whether you are a kid or an adult, Sunway Lagoon is a park that caters to all ages. Find yourself having the best time of your life as the park offers more than 90 attractions across its six zones- the Water Park, Amusement Park, Wildlife Park, Extreme Park, Scream Park and now its latest addition, the Nickelodeon Lost Lagoon. Sunway Lagoon Malaysia also hosts the world's largest water ride – Vuvuzela as well as the world's First Waterplexx 5D. You can also relax on the world's largest man-made sandy surf beach and explore the country's first interactive zoo and FlowRider.
Address: 3, Jalan PJS 11/11, Bandar Sunway, 47500 Subang Jaya, Selangor, Malaysia.
Operating hours: Every day from 10 AM to 6 PM; the attraction remains closed on Tuesdays.
Penang
5. Escape Theme Park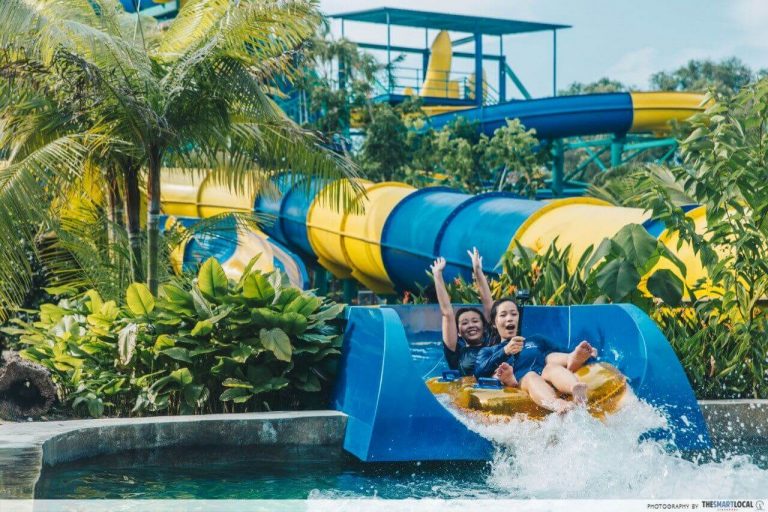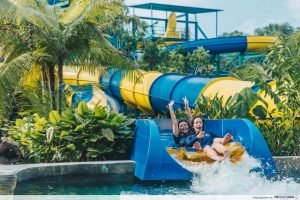 Said to be the best amusement park in Malaysia, the Escape Theme Park offers several activities to keep you entertained all day. This park is set across the Telok Bahang Forest Park and is home to the longest tube water slide in the world along with other thrilling activities like airbag, A-Maze, Atan's Leap, AK splash, banana flip, Bull Lee, Coco Climb, and many more. Based in a natural environment on the island, you can also get a night base camp experience while kids can engage in team-building, jungle trek and school trip activities.
Address: 828, Jalan Teluk Bahang, Teluk Bahang, 11050 Tanjung Bungah, Pulau Pinang, Malaysia.
Operating hours: Every day from 10 AM to 6 PM; the attraction remains closed on Mondays.
6. Wonderfood Museum Penang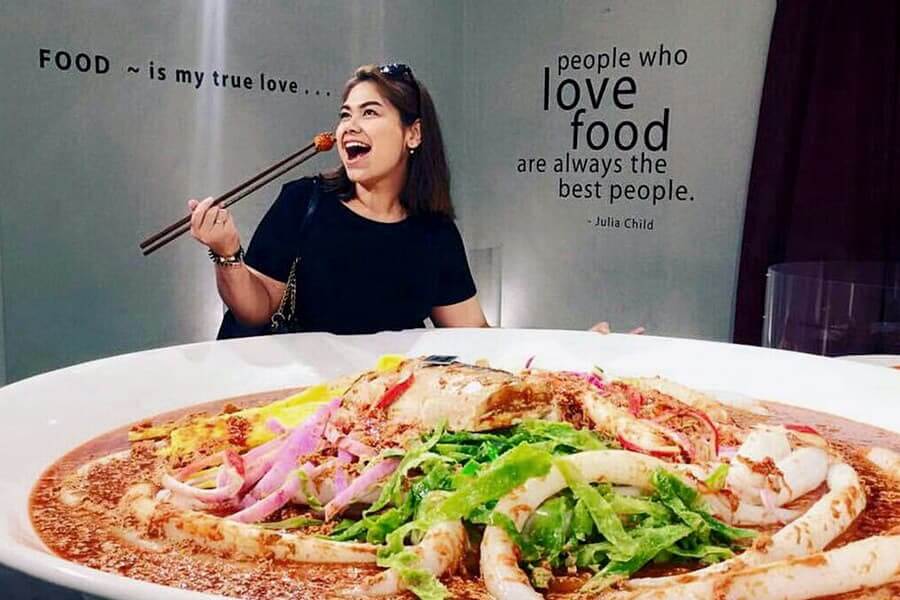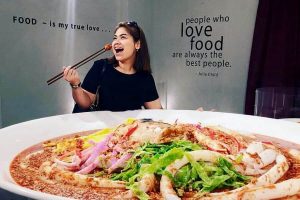 If you are a food enthusiast wanting to see a variety of Malay food, this one-of-a-kind museum will give you all that you need. You can get a glimpse of over 100 traditional Malay dishes and popular street food displayed in three sections that include the Info Zone, Wow Zone, and Educational Zone. Take part in cooking classes, and education on nature, tea plantation as a great blend of nature and culture transport you to a different world at the spice garden. The tropical spice garden at Wonderfood Museum offers tons of varieties of spices, essential oils, teas, flora, and fauna.
Address: 49, Lebuh Pantai, George Town, 10200 George Town, Pulau Pinang, Malaysia.
Operating hours: Every day from 9 AM to 6 PM.
7. Penang 3D Trick Art Museum
Have you ever visited a 3D Trick Art Museum? If not, Penang 3D Trick Art Museum is the perfect destination for your next holiday! Not only is the island home to some of the best beaches in the world, but it also features a world-class Trick Art Museum that is sure to amaze and entertain you. So if you're looking for a fun day out with the family, or a chance to let your imagination run wild.
Address: Lot 595 Mukim, 2, Jalan Teluk Bahang, 11050 Teluk Bahang, Pulau Pinang, Malaysia.
Operating Hours: Monday – Sunday: 09:00 am – 06:00 pm.
Langkawi
8. Langkawi Underwater World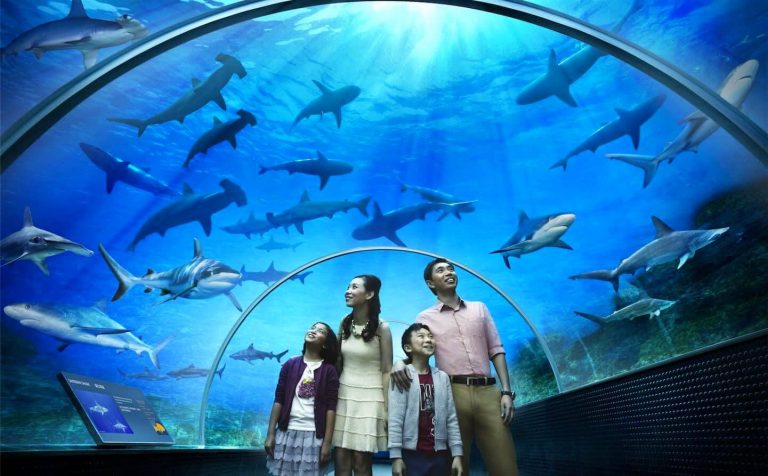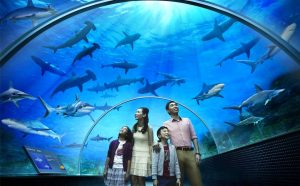 If you want to know more about marine life and aquatic animals, Underwater World Langkawi (UWL) is one of the largest marine and freshwater aquaria in South East Asia. Find knowledge, education, and entertainment all in one of the island's best-known attractions. Housing over 200 different species of marine and freshwater fish, the aquaria is located in West Malaysia and includes sharks, giant rays harbor seals, rockhopper penguins, and the enormous Amazonian arapaima – the world's biggest freshwater fish. UWL was built to make people aware of the importance of conserving our precious aquatic life forms.
Address: Jalan Pantai Chenang, 07000 Langkawi Island, Kedah, Malaysia.
Operating hours: Monday-Thursday: 11 AM to 5 PM; Friday-Sunday: 10 AM to 5 PM.
9. Crocodile Adventureland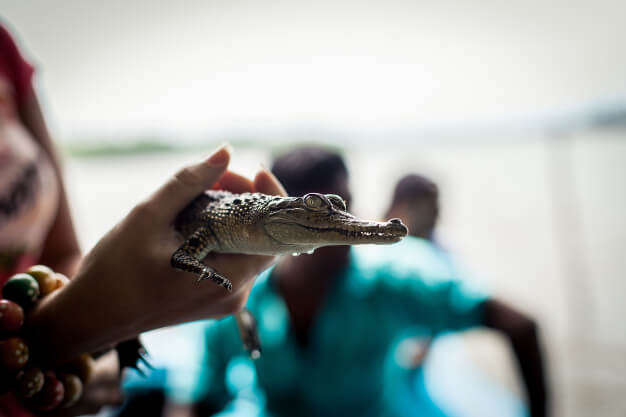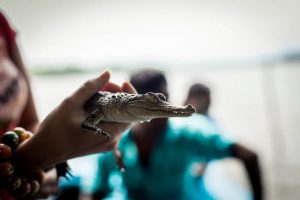 This may sound scary but the Crocodile Adventureland has activities like crocodile interactive sessions and a new Jurassic Croc that visitors to the island thoroughly enjoy. This place is one of the best in Southeast Asia and home to nearly 4000 crocodiles from young ones to more mature species such as Tomistoma, Siamese, Guinea, and a Saltwater crocodile (Buaya Tembaga). Furthermore, it also houses the most fearsome and one of the biggest crocodiles in the world, the "Bujang Lang". Don't forget to join the private tour and wander through the park as the tour guide enlightens you with crocodile facts.
Address: Mukim Air Hangat, Jalan Datai, Kampung Kubang Badak, 07000 Langkawi, Kedah, Malaysia.
Operating hours: Monday-Thursday: 10 AM to 5 PM; Friday-Sunday: 9 AM to 5 PM.
Book Crocodile Adventure tickets here!
Johor Bahru
10. LEGOLAND Malaysia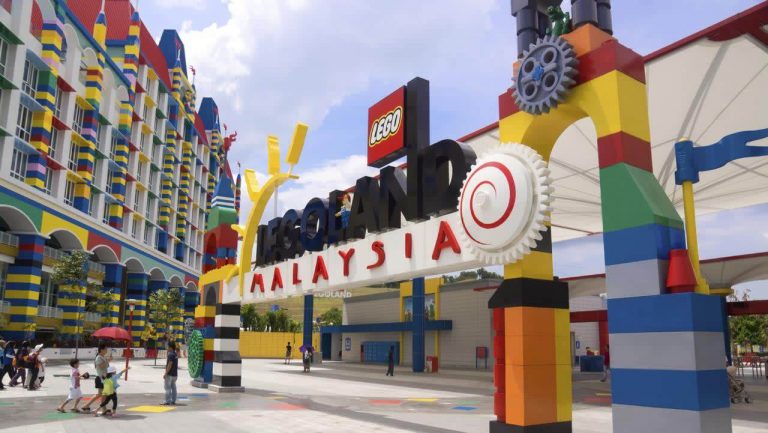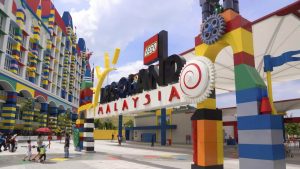 LEGOLAND is one of the most popular amusement parks in the world and the Malaysian one doesn't disappoint its fans too. This is the first LEGOLAND-themed park in Asia and offers more than seventy rides along with slides, shows, attractions, and more. Besides this, there's also a hotel, sea life aquarium, a unique underwater dining experience (the first in Malaysia), and a LEGOLAND park. Above all, this is a great family place for both adults and kids, to experience all things LEGO in one place!
Address: No 7, Jalan Legoland, Bandar, 79250 Johor Bahru, Johor, Malaysia.
Operating hours: Open on Fridays, Saturdays, and Sundays from 10 AM to 5 PM.