Last September, Tourists, and Residents of Dubai will be able to enter the doors of a museum like no other. The Museum of Illusions has no art or relics of the past but rather, is filled with rooms to confuse the mind and leave visitors confused. For many, this will be the first time witnessing illusions to such large scales, being able to walk around in rooms that seemingly make you grow and shrink at will as well as take photos of themselves disappearing in magic boxes.
What do you need to know about the Museum of Illusion in Dubai?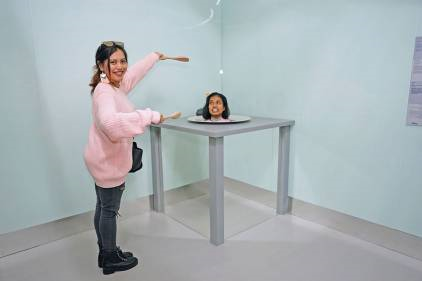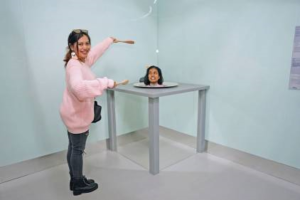 The museum prides itself on allowing guests to have fun interactions with their exhibits and free video and photograph any moments they may have. It won't just be a few photos that guests will take either as the museum has 80 unique and interactive exhibits to play around with. The exhibits and their sizes range from simple boxes to full-scale rooms with complete interactivity. One exhibit, known as the Vortex Tunnel, has guests walk across a bridge that creates the illusion of a moving floor beneath the guests' feet as if it were alive. Another exhibit, which we do not know the name of yet, has guests fall under the illusion of being held upside down as they walk around visually confusing staircases.
Discover the most magical place in Dubai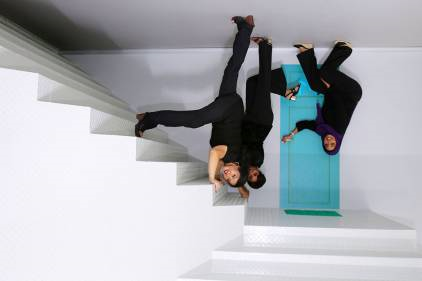 According to Varvara Svischeva, the museum's manager, the exhibits have been carefully chosen to achieve the 'widest possible appeal' to the 'uniquely cosmopolitan residents and international tourists in the UAE.'
The Museum of Illusions opened its first doors in Croatia back in 2015. Since then, it has opened six other museums across Europe and Asia. Dubai's museum is expected to open on September 12th in Al Seef, near Dubai Creek. Seven other museums are also expected to be open this year in locations such as New York, Toronto, and Berlin.
Visit also attractive Bluewaters Island in Dubai!
If you are planning to travel anytime soon, you avoid the hassle of standing in queues by booking your tickets from TicketsToDo.com. Apply the promo codes and coupon codes to avail of special discounts on the tickets from VoucherCodesUAE. 
Keep in touch with us on [email protected] and follow us on our Social Media channels to share your experience.