You should've known by now, UAE does not compromise on making the best theme parks. A short vacation will not even be close to getting enough of what Dubai has to offer. There are so many places to visit and so many things to do in Dubai, you might end up extending your vacation. From some of the best malls in the world to the biggest amusement parks ever, Dubai has it all. But, when it comes to theme parks, Dubai is unparalleled.
TicketsToDo presents to you a Hollywood-inspired theme park— Motiongate Dubai and here's all you need to know about this park. Opened on December 16, 2016, it showcases themed areas and attractions based on DreamWorks Animation, Columbia Pictures, Lionsgate and The Smurfs.
About Motiongate Dubai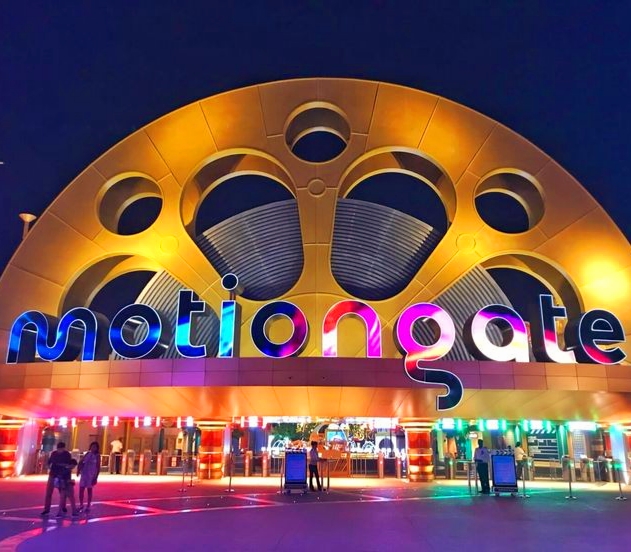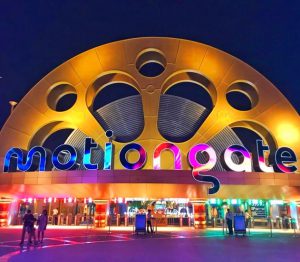 Motiongate Dubai is a part of the renowned Dubai Parks and Resorts. Being the region's largest Hollywood-inspired theme park, it offers over 27 amazing rides and attractions. It consists of 4 zones to keep the whole family entertained— Columbia Pictures, Smurf's Village, DreamWorks, and Lionsgate. This is an "All Family" themed park where both adults and children can have the time of their lives. You will get to witness your favorite characters come to life as the park unites the Hollywood studios for the first time.
Location
Motiongate Dubai, Dubai Parks and Resorts, Sheikh Zayed Road, Dubai, United Arab Emirates.
Operating Hours
Thursday and Friday – 11 AM to 9 PM.
Saturday to Wednesday – 11 AM to 8 PM.
What to Expect in Motiongate Dubai?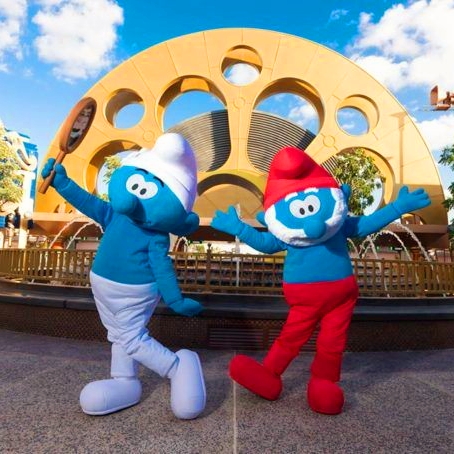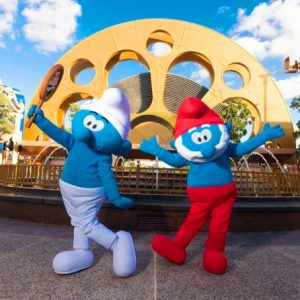 You can meet and greet your all-time favorite characters from the Smurfs, Hotel Transylvania, Madagascar and many more. Besides, you can live your dream of being your favorite Hunger Games' persona or experience scenes from the Underworld. Also, as you enter the world of DreamWork's animation, you will witness characters from Kung Fu Panda, How to Train Your Dragon, Shrek and others with your own eyes.
Kids are sure to love attractions like the Operation Penguin Shake, the Hotel Transylvania ride and the Smurfs Village Express, while the Madagascar Mad Pursuit lets you experience one of the fastest rollercoaster rides. Visitors will also get to experience live entertainment including live stage shows and character meet and greets. Here are some of the rides and attractions sure to make your heart skip a beat or many beats for that matter!
Madagascar Mad Pursuit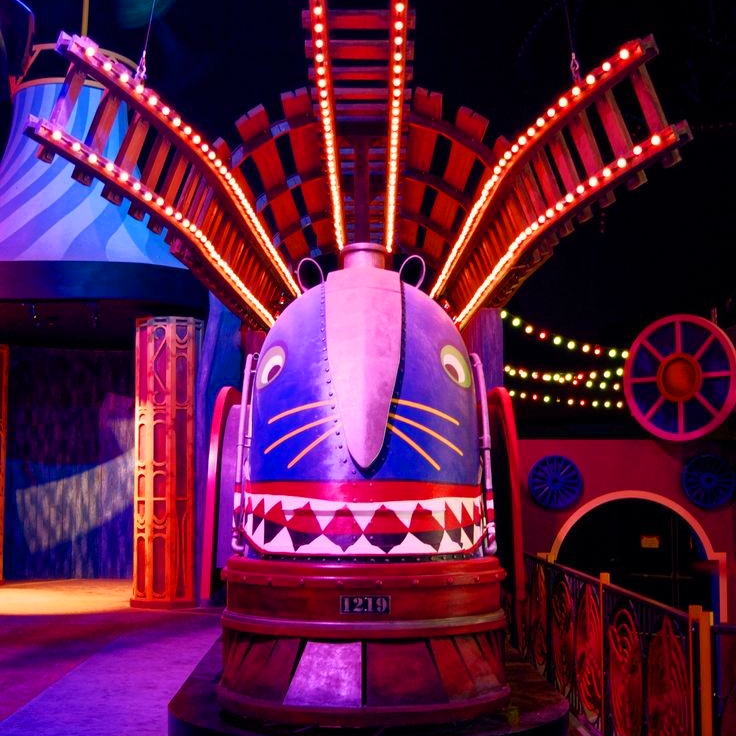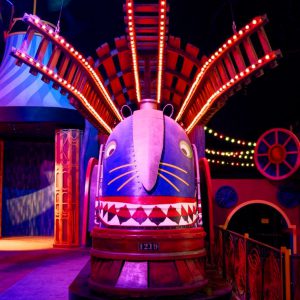 Just because this ride is inspired by Madagascar doesn't mean it is a sweet children's ride. This thrilling rollercoaster ride is actually the fastest ride in the entire park, reaching speeds of more than 80 km/hr. Both children and adults are sure to enjoy trying to escape the obsessive animal control officer, Captain DuBois. You'll definitely move it, move it!
Dragon Gliders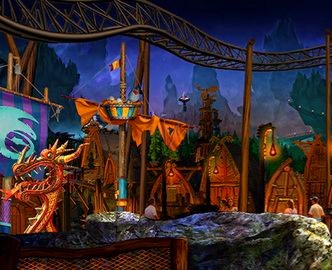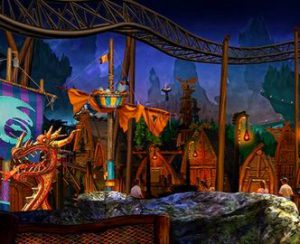 Inspired by the hit movie, "How to Train Your Dragon", this exciting rollercoaster ride actually makes you feel as though you are really soaring through the sky above the Island of Berk. With Hiccup and Toothless, you'll swoop through the dark caves, the enchanting Great Hall and the spooky Forbidden Island. Look out for some familiar faces along the way.
Underworld 4D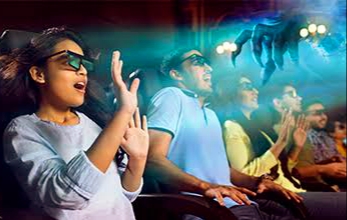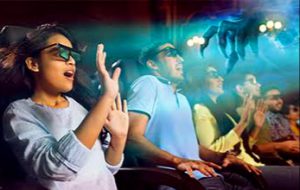 An experience you've never experienced before and not meant for the weak-hearted, this is a journey like no other. Here, you will get to experience the 800 years-long battle between Vampires and Lycans with a thrilling touch of multi-sensory 4D. Since this attraction depicts scenes of intense violence, blood and gore, parental discretion is strongly advised for viewers under 15 years of age. Also, due to the intense nature of this attraction, it is a must that children be accompanied by adults.
Hotel Transylvania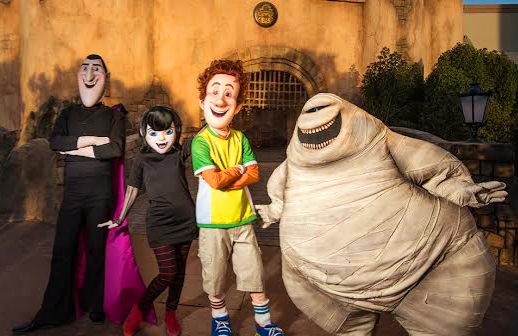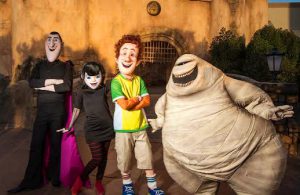 If you are a fan of the Hotel Transylvania movies, this is the opportunity for you to experience an actual ride based on the movie. Join Dracula and his daughter Mavis in the world's only hotel actually for monsters, but now open for humans too. Visitors can explore the charming gothic mansion and experience for themselves— the horror that awaits them as something is rising from the coffin!
Besides these exciting rides and entertainment shows, the park region also offers cafes and dining areas inspired by movies such as Mr. Ping's Noodle Shop, Very Smurfy Cafe and many more.
Bookings
Motiongate 1 Day Ticket
This includes an entry ticket to Motiongate Dubai with full-day access to all of its prime rides and attractions. Price: AED 180.
Also note, entry for children under the age of 3 is free, while children from 3 to 13 years will be charged the child rate. Children above the age of 13 will be considered an adult and charged the adult rate.
Book your tickets to Motiongate Dubai from TicketsToDo.com for exciting offers, combo tickets, and discounts. Apply the promo codes and coupon codes to avail special discounts on the tickets.
Been here? Share your review below.