We are the bearer of good news today as the world's leading adventure-themed park, Yas Waterworld Abu Dhabi is currently operating at 30 per cent capacity.
General manager of YAS Waterworld Leander De With told Gulf Business that the park is "thrilled" to welcome back guests who have "waited patiently for the return of water's greatest playground."
Given that we are still fighting the pandemic, the guests are encouraged to cooperate by wearing face masks, adhering to social distancing, sanitizing hands regularly, and opting for contactless payment at all outlets.
Ticketstodo has all the information you'd need to know about Yas Waterworld.
What does YAS Island offer?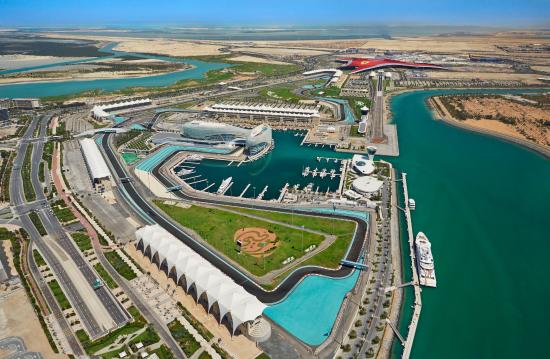 Yas Island is Abu Dhabi's premier leisure and entertainment hub. Looking out for a perfect dose of adrenaline rush? Ferrari World, Yas Waterworld, and Warner Bros have it. Or are you in dire need of a little peace of mind? Yas Island offers all sorts of leisure activities. Even shopaholics can find endless options.
In short, it caters to all ages. How many of you enjoyed the 6-minute dazzling firework display on Eid-ul-Adha from Yas Island?
Overview of YAS Waterworld
UAE's super water park is without a doubt an ultimate water adventure. Yas Waterworld spreads over 37 acres. There are 40 rip-roaring rides, slithering slides. It definitely holds a thrilling adventure for the whole family.
Best things to do in YAS Island
1. Kids Attraction
Cannon point: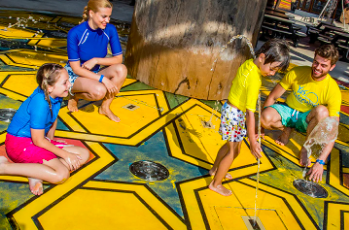 Everyone adores this family spray as Bandit Bomber riders whizz past overhead. The play area is equally loved.
Yehal: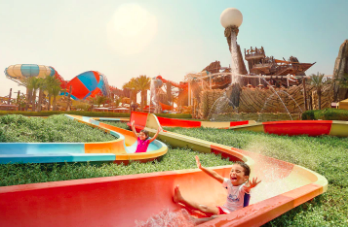 Little water lovers can have fun in their own paddling pool. They even can take on three tots slides, and get drenched by a dumping bucket!
2. Family Activity
Amwaj: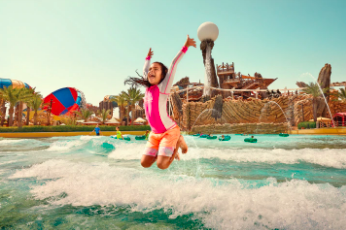 It is the region's largest wave pool with four unique wave patterns on rotation. Amwaj beach offers ultimate relaxation on its sunbeds.
Yadi yas: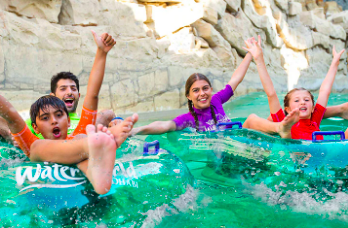 Are you ready for a white-knuckled trip down the Yadi Yas crazy river? The intense wave will let you experience an action-packed wad experience.
Al Raha River: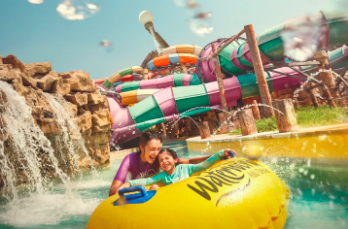 How about laying back and floating over 300m of lazy river? Sounds so relaxing, right? There is much more to it. You will never forget waterfalls, rain showers, and adventure through Yas Waterworld's lost caves.
Water Wars: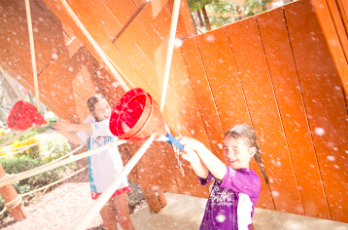 The idea here is to aim and splash! You can buy a bucket of water-balloons whereby you can enjoy a water fight with your loved ones.
Cinesplash: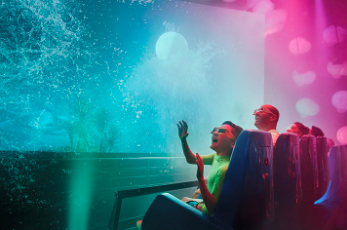 It offers the world class attraction. Just live the legend in 5D.
3. Thrill activity:
Slithers Slides: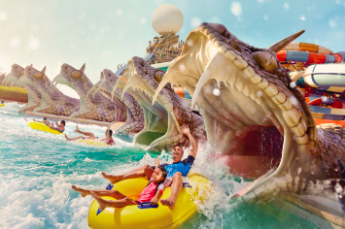 Six unique slides will prove to be an ultimate adventure. Take the plunge, go through the sharp turns, and exit swiftly into a landing pool.
SEBAG: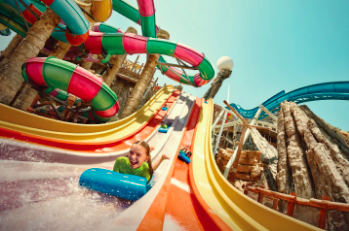 On a six lane racer slide, slide head-on with all your adrenaline.
Rush Rider: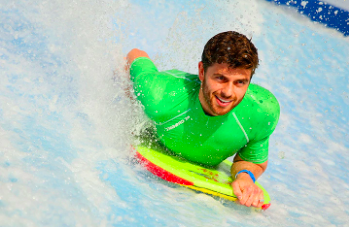 Ease into bodyboarding with this endless sheet wave. Enjoy the SoCal-style fun in the sun. Get going into the flow, hone your abilities, and then advance to our Bubbles' Barrel ride!
Liwa Loop: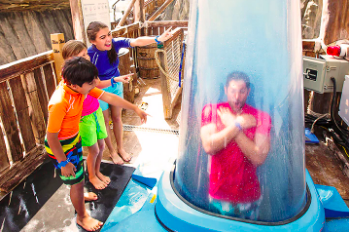 The first ever freefall drop waterslide in the region. Drop straight down into a high-intensity looping slide.
Jebel drop: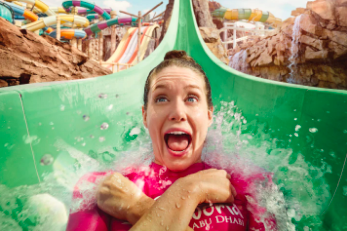 This is the region's tallest speed slide. You start from the highest point in Yas Waterworld and plummet from a 10 stories slide.
Hamlool's Humps: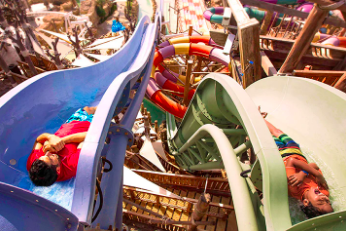 This is an intense speed slide with three humps. All you need to do is, lie back, cross your legs and fall from a 10 stories slide.
Falcon's Falaj: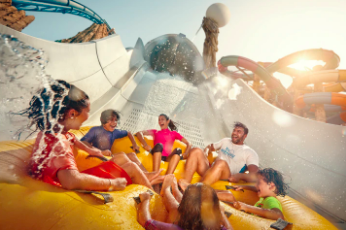 This is the world's longest mammoth six-seater water coaster. Are you ready for the thrill?
Bandit Bomber: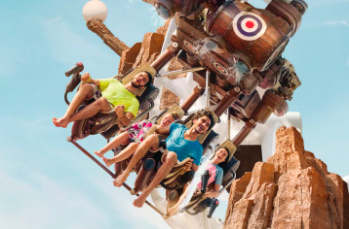 Get on a ride on the world's only suspended waterpark rollercoaster. Here, you can glide over Yas Waterworld at extremely high speed. Get indulged in the tour of lost caves and dodge the water cannons below!
Dawwama: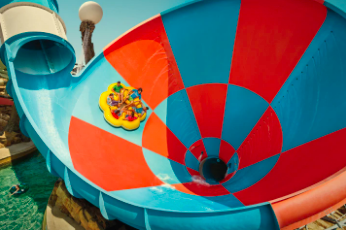 Dawwama is the world's largest six-person tornado water coaster and UAE's ultimate water experience.
Safety measures taken at Yas Waterworld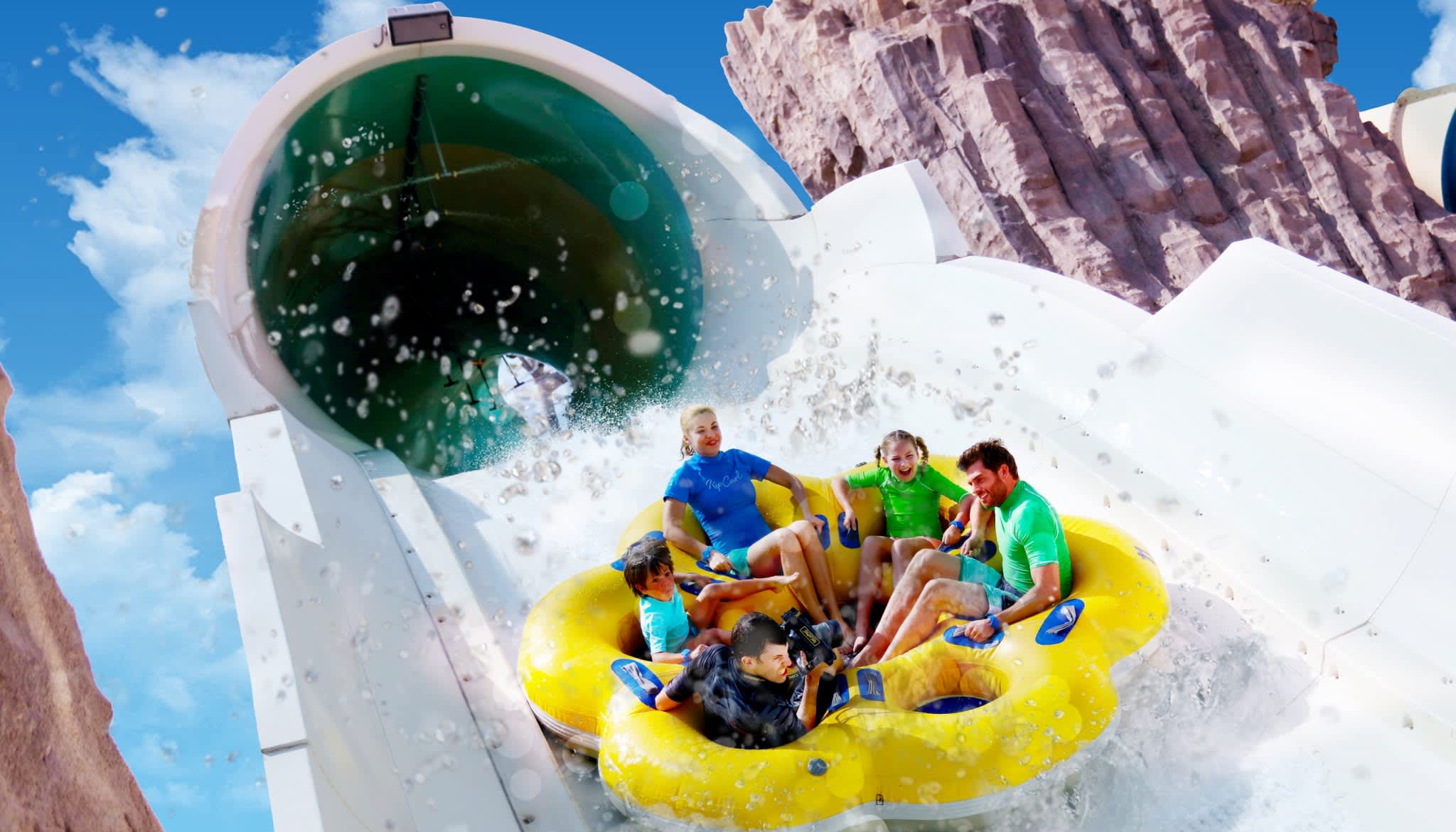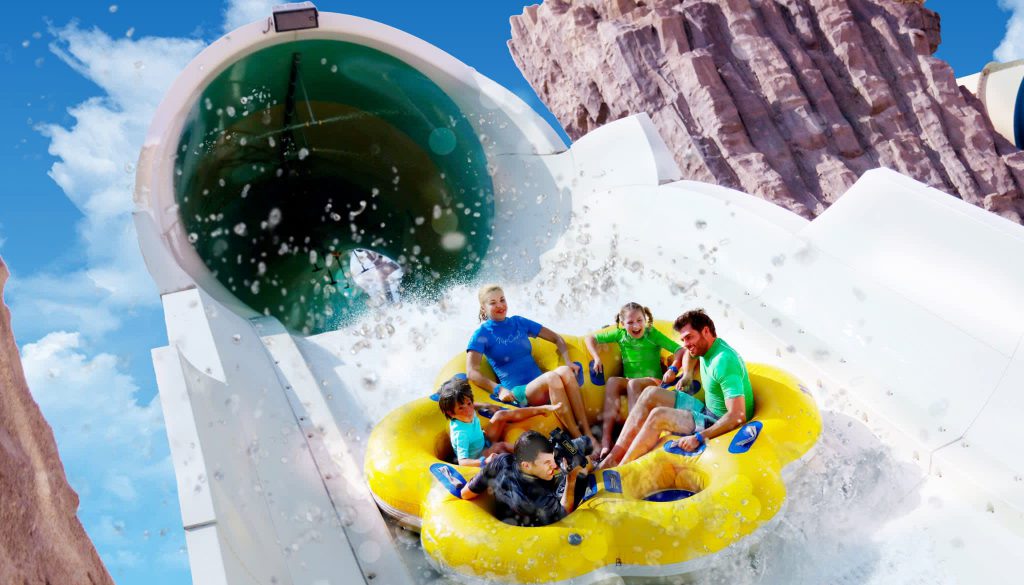 Management is diligently taking all safety measures to keep its staff and visitors safe. Visitors now require to make online pre-booking. This stands mandatory for annual pass holders as well.
Your health is not to be jeopardized by any means. Taking this into consideration, all visitors are going to be checked on temperature on their entry as well as at regular intervals throughout their stay. There are marks on floors that will make it easier for everyone to maintain social distancing. Regular sanitization of water, rides and inflatables will take place. Thermal scanning and contactless payment will be followed.
Pricing:
Adults ticket: AED 250
Get discount at Yas Waterworld.
Kids' ticket: AED 210 (under 1.1 meters)
Address: Yas Island, Abu Dhabi
Phone No.:(+971) 600 511115
Email: [email protected]
Operating hours: Daily 1pm-10pm
Escape to Yas Waterworld and enjoy the rush and thrill! But don't forget to carry these day out essentials with you so that you remain safe.
You are welcomed to get in touch with me at [email protected]