The lesser-known of the seven Emirates that comprise the UAE, Ajman is a good offbeat destination only 40 minutes from Dubai. Although smallest in size, it is the fifth most populous city in the UAE. Its residents are mainly ex-pats, mainly involved in trade and tourism industries. It is known for its ancient forts as well as its thriving fishing and pearl industries. If you're keen on giving Ajman a visit, here are some of the places to visit in Ajman.
Best places to visit in Ajman
Ajman Museum
If you're into history and make it a point to know the history of every place you visit, the museum in Ajman can fulfill this need. It's one of the top Ajman tourist places to see. It showcases the city's past dating back to the 18th century and is built in the old Ajman Fort. The museum consists of an excavated cemetery as well as weapons and documents which are centuries old.
Al Zorah District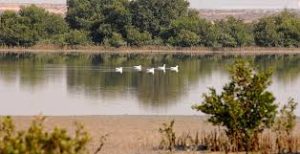 If you're a nature lover this is a must-visit.  With 60% of the land area devoted to protecting mangroves and public space, Al Zorah Nature Reserve should be on your list if you want to witness flamingos and green pastures. You can find more than 60 species of birds here. In addition to that, you can also do all kinds of watersports.  Al Zorah is even set to host kayak tours through its mangroves and lagoons and is something you should not miss out on.
Desert Safari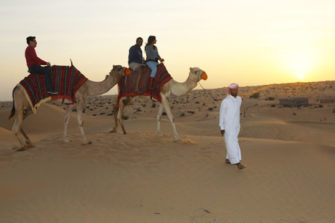 A trip to UAE is probably incomplete without the renowned desert safari and Ajman as a destination isn't any different. Going up and down the sand dunes is not only fun but also a very thrilling experience. Almost all tour agencies in Ajman can give you a full-fledged tour of the Arabian Desert. You can also learn more about the traditions of Ajman culture. And if you're a fan of quad bikes, you can get that too.
Other activities in Ajman
Ajman beaches
If you want to get away from the crowded beaches in Dubai, Ajman beaches offer the best retreat. Surrounded by lovely resorts for all kinds of travelers, they provide an outlet to the sandy, pristine beaches of Ajman. If you want some 'me time' and want to soak up as much Vitamin D as you can, don't look any further, these beaches are some of the prettiest in the UAE.
Hiking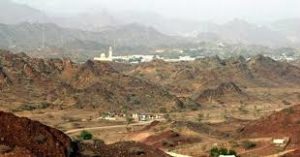 If you're more of the adventurous type, don't worry, because there's something in store for you as well. You will definitely enjoy a trip to Masfoot, which is surrounded by the majestic Hajar Mountains, bordering Oman and the UAE. It is the best place for beginners to start their hiking journey as it offers scenic trails and is not very difficult. More importantly, it is just two hours from the city center making it easy to access.
Dine and Shop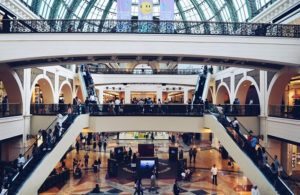 Ajman is filled with souks or traditional markets, where you can purchase souvenirs. If you're a foodie or shopaholic, we can assure you that you'll leave the city completely satisfied. Ajman has loads of luxurious malls like Ajman City Centre and Grand Centrale where you can find literally everything. Coming to restaurants, you will be completely spoilt for choice. Whether you're looking for local or international food, Ajman has plenty of options that will only leave you wanting more.
Check also our list of things to do in Dubai. Welcome!
If you are planning to travel anytime soon, you avoid the hassle of standing in queues by booking your tickets from TicketsToDo.com. Apply the promo codes and coupon codes to avail of special discounts on the tickets from VoucherCodesUAE. 
Keep in touch with us on [email protected] and follow us on our Social Media channels to share your experience.