Known for its luxury and magnificent tourist destinations, Dubai is gaining recognition as a global hub for education. Thousands of students enter the Middle East's fastest growing educational arenas with 34 branch campuses.
Accommodation for these students, however, becomes an integral factor when planning to study in the UAE. Not all of the campuses provide housing. The ones which do are few in number and even these institutions may or may not have housing on campus grounds. This is a turn off for many students, but with the arrival of The Myriad Dubai, a dedicated student housing community things are set to change – for the better.
Slated for completion in 2020, the 58,000 sq.m. community would have 1,820 fully-furnished rooms. These rooms would be filtered by gender and are to be occupied by one person. Wrapped up with an en-suite washroom and wi-fi, the community itself would feature a study lounge, gym, swimming pools, squash and basketball courts, an outdoor running track, as well as restaurants and cafes.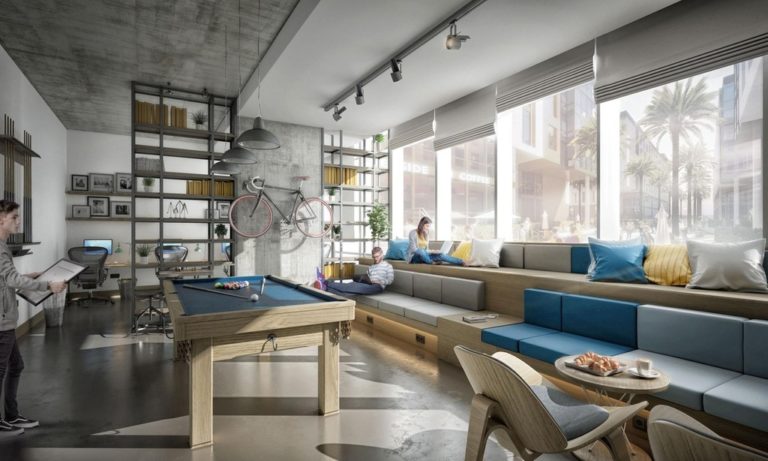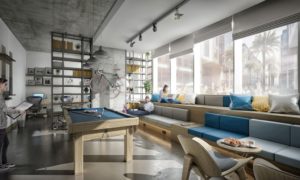 Image Source: The National
Students would also be given a chance to stay independent, with internship opportunities and part-time work up for grabs. This would also support in paying the rent, starting at Dhs16,000 per semester for a basic space, and going up all the way to Dhs30,000 for complex rooms.
The community would be based in Dubai International Academic City and shall give convenient access to over 30 universities in the area.  
Article Credits: Kanika Mathur